5 Things You Should Know Before You Play Live Poker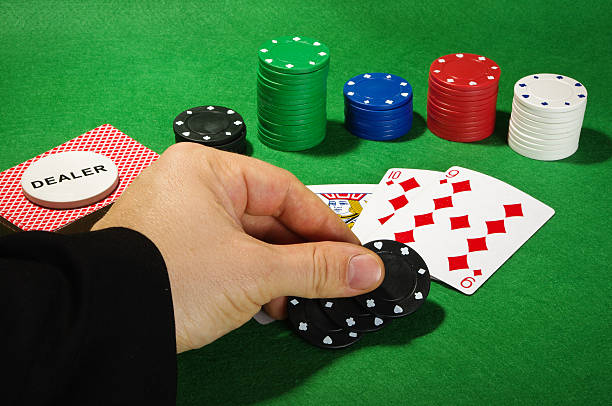 Live casino games have become increasingly popular in online casinos. A lot of players are looking to experience an authentic atmosphere, similar to playing casino games in a traditional casino, and that is why they decide to play live casino games in reputable casino sites, for instance.
When you play poker online, you have a chance to enjoy the game in real-time with a professional dealer. But, if it's your first time then, it's good to be aware of a couple of factors before you sign up to play.
How Live Casino Games Work
The game is streamed via HD cameras directly to your device. It's important to have a stable internet connection because you play in real-time, so it's best to have adequate internet speed between 15-20Mbps, but for more information, you can always check the technical requirements on the website.
Because the games are played with real dealers, you can chat with the dealer, ask questions about the game, but as always, make sure you're cordial in your interaction. And also, there's a monitor that the dealer uses to see how many people are online, if anyone is breaking the rules, and generally to stay on top of everything that goes on in the game.
Know the Rules of the Live Casino Games
Although in some casinos the dealer might take the time to explain the game, keep in mind that when you play live casino games, there's a strict schedule that the dealer must follow to keep the game moving at a reasonable pace. If you're a beginner, you can try out different games in demo mode for free.
You will find a different assortment of live casino games and online poker real money on different casino sites, but several variants are quite popular, including three card poker and Casino Hold'Em.
Casino Hold'Em                       
If you already know how to play Texas Hold'Em, then you're already familiar with the basis of this game. The aim of the game is to defeat the dealer, meaning the game is won by the one who has the best possible hand – you or the dealer. Hence there are no other 'seats' at the table as you compete against the dealer instead of competing against other players.
Three Card Poker
The main advantage of playing this game is that you can form a poker hand with just three cards. The game begins after the player places an ante bet. There are also side-bet variants that add another layer of excitement in the game, and it's a good choice if you're already familiar with the game.
Higher Table Limits
It's also worth mentioning that live casino games generally have higher table limits. Also, they are especially enticing for high-rollers. However, you can compare different sites and pick a game that suits your preferences and budget, while it's also important to look into the unique promotions,and VIP program offered by different casinos for live casino games before you make your decision.