Portugal Gambling – Law, Legality & Games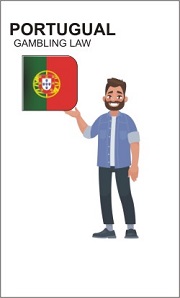 Portugal is a wonderful country and is also one of the most popular tourist destinations in the world. Its sandy beaches are unforgettable and offer a memorable experience for anyone visiting the country. What's also known about the Portuguese is that they're avid football fans like their Spanish neighbors. In fact, the country is famous for being the birthplace of many football stars the latest of which is Cristiano Ronaldo, a global football superstar. Since the Portuguese like watching football, it's no wonder that they also like to bet on it and other sports as well. Besides betting other forms of gambling are also a popular pastime in the country with one of the earliest being betting on horse races.
Is Gambling Legal in Portugal?
Gambling is legal in Portugal in many forms and shapes. A few of the country's laws make sure that the regulations stated in them are abided by all gambling establishments in Portugal. The two regulatory bodies assist in enforcing these laws and supervising the gambling premises for any irregularities. It was up until recently that online gambling was legalized so now Portuguese punters can enjoy gambling on various gambling sites.
Our Recommended casino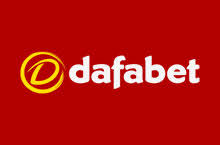 98.4% Payout
Live casino with Asian theme
Gambling Types Accepted in Portugal
As mentioned before, a lot of gambling forms are available in Portugal. Like the English, German and Austrian gamblers, the Portuguese ones love to gamble in one of the oldest ways possible – by placing bets on horse races. This gambling service is available both on land and online and is completely legal. Since the Portuguese are crazy about football and other sports, betting on sports both online and offline, online cricket betting is legal in Portugal . Online Casinos ( like Dafabet) and land-based casinos are allowed by law and some of the games authorized by law include poker, craps, blackjack, thirty-forty, baccarat, roulette, keno, bingo, écarté, slots and other games. Naturally, different casinos and casino sites offer different variations of the games like play poker online for money allowed. The lottery is also legal and quite popular.
Minimum Age for Legal Gambling in Portugal
Gambling is fully legal and regulated in Portugal there are plenty of establishments the Portuguese can engage in gambling activities, so when it comes to the minimum legal age for gambling in the country is varies from establishment to establishment. The minimum legal age for foreigners is 18 whereas residents of the country can't engage in gambling activities until they're 21. However, some casinos won't admit anyone under the age of 25. Whichever age is accepted, these establishments aren't allowed by law to employ anyone below the specified age otherwise legal sanctions will follow.
Gambling Laws for Gamblers and Operators in Portugal
There are many laws the country has that have the regulations that gamblers and players alike need to adhere to so they can engage in gambling activities regardless if it's providing or taking part in them. When it comes to land-based gambling casinos can be opened in 10 gaming areas and only those that have a license may operate. Naturally, there are certain requirements that an operator needs to fulfill so a license can be given. For an operator to get a license they need to have been incorporated as a public limited company or any equivalent in an EU state or a region within the European Economic Area, 60% of the capital must be represented by shares that allow the issuers to identify the shareholders at any time. Moreover, entities that have been granted a concession have to comply with the minimum equity or net assets ratio provided by the Gambling Law and companies that aren't incorporated in Portugal can still get a license by having a branch in the country. The duration of the licenses can vary from 10 to 20 years. Similarly to this, the price for the licenses also varies from the tender and operator applied to.
Online gambling providers also have to get a license to provide their services. The requirements are similar to those for land-based establishments with the addition of a few others. Namely, the operator must have the tax and social security affairs in order in Portugal or in the state's established in, they must be in good standing and have a good technical, economic and financial capacity which can be hard to meet for some operators, and they must submit a structuring plan for the gambling system. These operators have to pay a few fees before they get their licenses and their prices are €18,000 + €2,000, along with three other fees of which each cost €2,000. These licenses last for 3 years and can be extended. The price of the extensions depends on the type of online gambling activity provided.
The Portuguese government is known for its notorious approach to taxing the gambling industry. A special gambling tax is imposed on land-based casino games and it varies based on the geographical location of the casino. The bingo halls are subject to stamp duty of 25%. The online gambling tax is the one that regulates the taxing of online gambling activities and according to the regulations online games of chance and mutual betting on horse races are taxed on their gross gaming revenue with a rate varying from 15% to 30%, and fixed-odds betting sports betting and fixed-odds horserace betting are taxed on the volume of bets at a rate that ranges between 8% and 16%. In addition, state-run are subject to stamp duty of 4% of the amount of the bets and 20% of the prizes whose amount exceeds €5,000. When it comes to the players, they are free from any kind of tax for their winnings.
Gambling Games Legal Status in Portugal:       
There are two regulatory bodies that are in charge of supervising gambling activities in Portugal. SRIJ is the first one and it's responsible for inspecting, monitoring, and regulating land-based games of chance played in casinos and bingo halls, as well as for the regulation of online gambling. SCML is a public regulatory body that's funded by the state and it's in charge of the inspection and monitoring of social state-run games such as national lotteries, land-based mutual horserace betting, and land-based fixed-odds sports betting.
Poker: – Land-based poker is legal in Portugal. Online poker is also legal in Portugal but requires a license. Poker Stars and Full Tilt Is licensed.
Bingo: – Land-based bingo is legal in Portugal. Online bingo is also legal in Portugal but requires a license. Playing on foreign online bingo platforms is not prohibited.
Lottery: – Lottery is legal in Portugal but is monopolized by the Portuguese National Lottery Company, which offers a variety of scratch cards and lotteries. Foreign online lotteries also invite Portugal residents to buy lotteries, scratch cards, tickets online.
Sports betting: – Land-based Sports Betting is monopolized by Santa Casa da Misericórdia de Lisboa which offers sports betting games. Online Sports Betting is also legal in Portugal but requires a license.