Gambling Law for China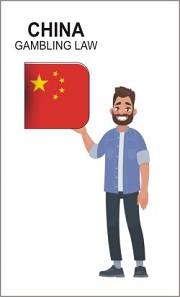 Since China has many territories that have partial autonomy, you can imagine how complicated the law system is. We'll only stick to gambling because that is the topic we need to elaborate on. We'll start with some basic questions and continue to work on the details.
Is Gambling Legal in China?
Gambling is prohibited in all provinces in China, except Hong Kong and Macau. The Communist Party outlawed it since it took power in 1949. Every act of gambling in land-based facilities or online casino is punishable by Chinese law. 
But, even though it's illegal, this is no problem for Chinese people. They often travel to the regions where gambling is legal or go to the neighbor countries to enjoy the casinos. The only type of gambling that is allowed in the rest of the regions is the two national lotteries – the Welfare Lottery and the Sports Lottery that were set in 1987 and 1994.
The strict rules are what motivate the Chinese people to be a part of illegal gambling. This is a big problem for the Chinese government because millions of people participate in these activities daily. This ussie also collides with the laws in the regions that have their autonomy. Even though gambling is illegal in most of China, people experience no problems because they just travel to places where they can do this activity legally.
Our Recommended casino
Legal Status Games Wise

illegal, players may be prosecuted

illegal, players may be prosecuted

illegal, players may be prosecuted

illegal, players may be prosecuted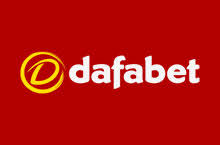 98.4% Payout
Live casino with Asian theme
Gambling Types Accepted in China
As we mentioned, Hong Kong and Macau are the only regions that have allowed gambling to take place. Because they are special administrative regions they have their authority and govern under the "one country, two systems" principle. Elsewhere in China, the two aforementioned lotteries are the only legal gambling types.
In Hong Kong, people are only limited to 3 types of gambling – football betting, horse races, and the Hong Kong Lottery. The Hong Kong Jockey Club holds a monopoly on the market. One interesting fact about gambling in Hong Kong is that the HKJC has the largest turnovers in the world. The only country that rivals with numbers in France. Their turnover is 6 times smaller than Hong Kong's, though. Casino games in Hong Kong are allowed only if their nature is social.
The Club has partnered with many other bookies around the world and it offers its services online. With their partnership, you can place bets on horse races from other websites, which is part of the reason why Hong Kong has the largest turnover.
Macau is the complete opposite of Hong Kong and the PRC. This region is considered as the Monte Carlo of Asia. It legalized gambling during the 1850s. The gambling industry is one of the driving factors of its economy today. Almost all types of gambling are allowed here. The most famous gambling types in Macau are play poker online and other table games, slot machines, and football betting. Some other older types of gambling like greyhound races and horse races are also available and popular in the region.
Minimum Age for Legal Gambling in China
The minimum age limit to participate in China's two government-run lotteries is 18. No person under that age is allowed to buy tickets. The same rule applies to the Special Administrative Region of Hong Kong. If you want to be part of the 3 types of legal gambling, you need to be at least 18. Macau's age limit, on the other hand, is a bit higher – 21.
China is very strict about these rules and failing to comply with them can result in a fine or prison time.
Gambling Laws for Gamblers and Operators in China
The Gambling Ordinance controls legal gaming in Hong Kong. This legislation structures the HKJC as a non-profit organization. By law, the Club has to return 79% of the proceeds to the authorities through charities and taxes. When we talk about taxes, the Club is the single largest taxpayer and the biggest employer with over 25,000 people as staff members.
On the other side, the Gambling Ordinance has serious penalties for breaking the rules. Every gambler that is caught in illegal activity can be fined with $30,000 and/or spend 9 months in jail. For operators, the penalties are much higher. The jail time can be as long as 7 years, and the fines can be up to $5 million.
In Macau, every facility that wants to run a gambling business must obtain a license. These licenses last for a max period of 20 years and after they expire, they can only be extended for another 5 years. Any operator that does not have a license, is not allowed to run any type of gambling activity. As far as taxes go, their revenue is taxed at 35% and they also pay contributions to the Macau Foundation. This foundation promotes the scientific, social, educational, and cultural development in Macau. The second contribution goes to the promotion of tourism and urban development.
Gambling Commissions for China
In Hong Kong, the only legit gambling commission is the Hong Kong government. This is a logical conclusion because the only licensed operator in the region is controlled by the government. In China, the Ministry of Finance oversees the work of the two legal lotteries. The State Council of the PRC authorizes its issuance. The Welfare Lottery is administered by the China Welfare Lottery Issuance Center, while the Sports Lottery is administered by the General Administration of Sports.
In Macau, the only gambling commission is the DICJ. This is the regulatory body and it oversees the work of all gambling facilities, issues licenses, monitors their financial capacity and suitability.
Gambling Games Legal Status in China:
Poker: – Operating and participating in online poker games is illegal and may be punishable with a fine. Chinese poker players accessing foreign poker sites are also incorrect. International poker sites accept many Chinese poker players.
Bingo: – Bingo is generally not very popular in China, but bingo events have been organized in China over the years. It is illegal to participate in any form of online bingo. Many international bingo sites are accepted by Chinese players.
Lottery: – The lottery is legal in China, but only as a state-run lottery, without licensed, its illegal. There are no legal options available for Chinese gamblers playing on international lottery sites.
Sports betting: – Sports betting is permitted in China but not in all forms. Betting on international sports betting sites are also illegal, yet many International Betting Sites accept Chinese players.