Germany Gambling – Law, Legality & Games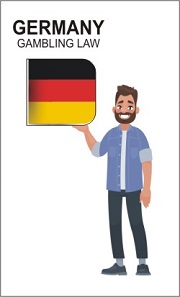 Germany is one of the most important countries in Europe and the powerhouse of the European Union. It also has one of the strongest economies on the continent, an economy that has benefits from allowing and regulating gambling. Germans love to gamble and like their British friends, they enjoy betting on a horse race or two. In the past, a lot of casinos were located in the country and the things that happened inside were the primary inspiration for Dostoyevsky's The Gambler. Nowadays, Germans are passionate football fans and their national team and football clubs have featured legendary players and games. This is precisely why German sports fans love betting on football and other sports as well.  
Is Gambling legal in Germany?
Gambling and Germany have been hand in hand for some time now. As mentioned before there were a couple of casinos on the territory in the past. Then in more recent history, in the period between 2008 and 2012, gambling was proclaimed illegal by the federal government except for Schleswig-Holstein. This state prompted the government to make new rules and regulations to tackle gambling in the mentioned state as well as the other states in Germany. In 2012 the Interstate Treaty of Gambling was implemented and thanks to this treaty land-based and online gambling are allowed in Germany.
Our Recommended casino
Legal Status Games Wise

Foreign Legal, Domestic illegal

Foreign Legal, Domestic illegal

Legal, Licensed

Legal, Licensed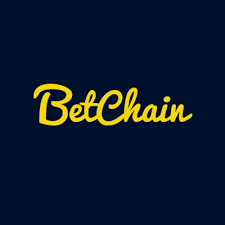 3000 EURO/week Payout
Available in Multiple Languages
Gambling Types Accepted in Germany
Since 2012 gambling has been officially legal in Germany. The treaty from that year united all states in the effort to regulate all types of gambling and so far it has been working. One of the oldest types of gambling that's legal in Germany is betting on horse racing. The oldest casinos in the country provide these services. As mentioned before, Germans love watching and betting on football and other sports ( via  authenticate websites like  betchain.com) . The lottery is also legal along with bingo. Online and offline betting, lottery and bingo are also legal along with online casino real money games. Some of the most popular casino games played by Germans and allowed by the treaty include roulette, craps, baccarat, blackjack, trenteetquarante, poker, boule, punto banco and wheel of fortune.
Minimum Age for Legal Gambling in Germany
Naturally, all providers of gambling activities have to abide by strict rules and regulations but the people taking part in them have to do this also. The minimum legal age for gambling in Germany is 18 years old meaning anyone of or above that age may engage in gambling activities regardless if it's enjoying a game or being employed. There is an exception to this rule. Historically, the casinos in Bavaria and Baden-Württemberg don't allow entrance to persons under the age of 21. However, there is also an exception to this rule as well, meaning that people aged 18 can work those casinos but are liable to strict supervision. In short, if you're 18 you're fine unless you want to enter the old casino in the country.
Gambling Laws for Gamblers and Operators in Germany
The Interstate Treaty of Gambling 2012 is responsible for legalizing and regulating certain forms of gambling. In the same year, it was accepted by 15 of the 16 German states and in 2013 it was accepted by Schleswig-Holstein. The primary objectives are consumer protection, prevention of problem gambling and protection of children, combatting black marketing and fraud prevention.
For any operator to provide gambling activities they need to procure a license. The number of these licenses isn't limited by the states but operators need to fulfill certain requirements so they can get a license. An operator is eligible for a gambling license if they haven't got a criminal record, aren't declared bankrupt, provide evidence of their financial stability, demonstrate an exceptional level of expertise and show detailed descriptions of their company policies on responsible gambling, security, anti-money laundering, marketing and so on. Once obtained, a casino license lasts for 10 years and it can be extended for another 5 years. The price for the license is usually 5 to 6 digits and is calculated based on the estimated gross gaming revenue. Licenses for amusement arcades last for a limited amount of time specified by the state the arcade operates in and they cost between €150 and €3,000 depending on the state.  
Naturally, only the games of chance authorized by the treaty are allowed in gambling establishments. Barred players are prohibited from entering casinos. These are players that excluded themselves because of a gambling problem or players that have been determined by casino staff or others to have such a problem. Moreover, online casinos also have to get a license to provide their services in the country. When it comes to taxing land-based casinos are liable to 20% to 80% tax on the gross gaming revenue, sports betting operators have a 5% tax, operators of slot machines outside of casinos pay an amusement tax of 12% to 20% on the gross income and the lotteries pay a lottery tax of 16.66%. Since 2012 players who've won a prize are taxed 5% of their winnings.    
Gambling Commission for Germany
There aren't any special regulatory bodies that are in charge of regulating gambling in Germany since under the 2012 treaty it's all in the hands of the states. State Ministries or Senates of the Interior are charged with regulating gambling activities and can appoint other bodies to do that for them. When it comes to licensing, supervision and enforcement of slot machine gambling this is regulated by the local authority in the area. Some state-based bodies can be assigned wider responsibilities regarding gambling regulations.
Such bodies include the Regional Council of Darmstadt responsible for issuing horse betting operating and brokering licenses, and sports betting licenses, Ministry of the Interior of Lower Saxony responsible for implementing blocking measures and issuing and supervision of national lottery brokering licenses, the Regional Government of Düsseldorf responsible for issuing TV and online advertisement for sports betting and lottery offerings and Authorities of the Hamburg and Rhineland-Palatinate responsible for class lotteries and other cross-state lotteries.
Gambling Games Legal Status in Germany :
Poker: – In Germany, poker is still considered a form of casino game and is therefore banned. But players are dismissed to play online poker games from Germany on foreign websites.
Bingo: – Online bingo is not legally available in Germany, but German players are not ruled out if they play bingo at an online casino.
Lottery: – Lottery is legal in Germany. The most popular lotteries in Germany are Lotto, Euro Millions and Keno. Players of Germany also play in foreign lottery draws.
Sports betting: – Sports betting is the most popular and legal in Germany. The amended version of the Interstate Gambling Treaty allows online sportsbooks with up to 20 licenses.