Step by Step Process to Play Lottery Online
The industry of online lottery is escalating at a rapid pace. According to statistics, males dominate the online lottery industry by accounting for 80% of the registered users. While people below 34 years occupy 56.4% of the market share, most users are between the age group of 25-34 years.
You can find two types of online lotteries in India. The first type is websites hosting the lotteries themselves. You need to bet on the outcomes of the popular lotteries, and the website draws the lot. In the second type, you need to buy lottery tickets online, and the physical lottery provider draws the lots.
You can play indian lottery through your mobile phones too. The steps to play the lottery online are as follows:
Visit the lottery app or website: Before you decide to buy an online lottery ticket or place bets on popular lottery outcomes, you will have to choose a reliable website. You will come across multiple online lottery apps but look at the reviews of the app before choosing it.
Create an account and login: After choosing a reliable website, you need to register on the website. Creating an account will ensure that the platform knows where to pay your winnings.
Add details and confirm phone number: To create your account, you will have to enter basic information. The information that you need to specify includes your name, contact details and bank account details. You will have to confirm your phone number before you can proceed further.
Add reserves to the account: The next step revolves around adding funds to your account. It will help you buy lottery tickets online or place wagers on lottery outcomes. You can add reserves to your account using the deposit options available on the app. The deposit options vary from one platform to another but usually include some common methods like a debit card and credit card.
Select numbers for the chosen lottery and purchase tickets: The next step involves selecting numbers for your chosen lottery and purchasing tickets. You will find tickets to various international lotteries depending on your chosen website. Pick any number that you feel can increase your odds of winning.
Get informed on winning: After you have finalised your payments, you need to wait for the results. If you win the lottery, the platform will notify you, or you can keep an eye on the platform to find the results by yourself. You should choose an online lottery app that will pay you the whole winning amount.
Is Online Lottery Legalised in India: Latest Laws and Rules
According to the Lotteries (Regulation) Act 1998, the legality of lottery in India varies from state to state. A lottery is legal in these thirteen states:
Goa
Sikkim
Assam
Kerala
Arunachal Pradesh
Maharashtra
Nagaland
West Bengal
Punjab
Mizoram
Manipur
Madhya Pradesh
Meghalaya
All these states have a separate lottery department which is monitored by the Finance department of the central government. The top prizes of lotteries in these states are handed out by the lottery department, while the low-tier prizes are given by the lottery organiser.
But all of these are traditional paper lotteries. The legalisation of online lottery in the country remains a grey matter with no specific laws regarding it. Since the online lottery has not been explicitly stated illegal in the country, it is not banned.
But online lotteries held by Indian residents are strictly outlawed in the country. Players can buy an online lottery ticket from websites and online lottery app  operating outside India But online cricket betting is legal in India and if you want to bet on cricket online, you must remember to choose a reliable offshore online cricket bookie and need to know about cricket betting tips.
Best Online Lottery Apps and Sites
1. The Lotter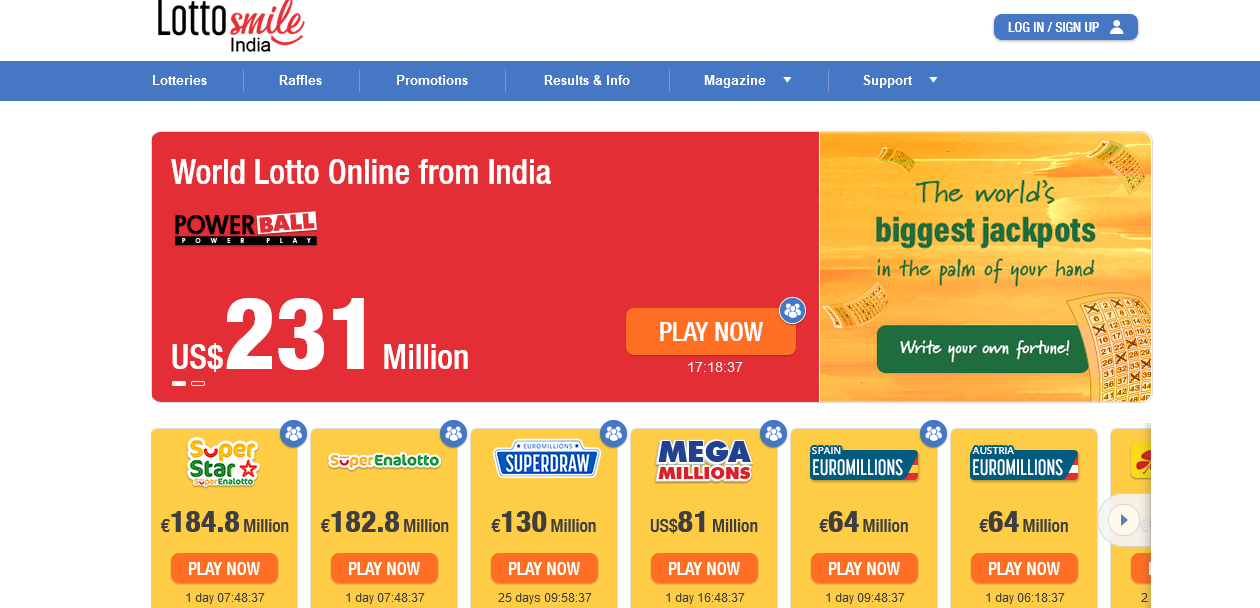 Founded in 2002, the online lottery app is headquartered in Cyprus. The Lotter is one of the most popular online lottery platforms where people can win huge jackpots on more than 50 international lotteries. It serves as an online lottery messenger platform. This means that they buy physical lottery tickets and send a scanned copy of the ticket to you.
Key Features:
Up to 25% discount on multi-draw tickets as a welcome offer
Supports different types of games like scratch cards and raffles
Supported on both Android and iOS
Pros:
Lottery features like syndicates and bundles are available
Accepts Indian rupees as deposits
Cons:
Payment not supported through popular UPI apps
Live chat support is not too prompt
2. Lotto247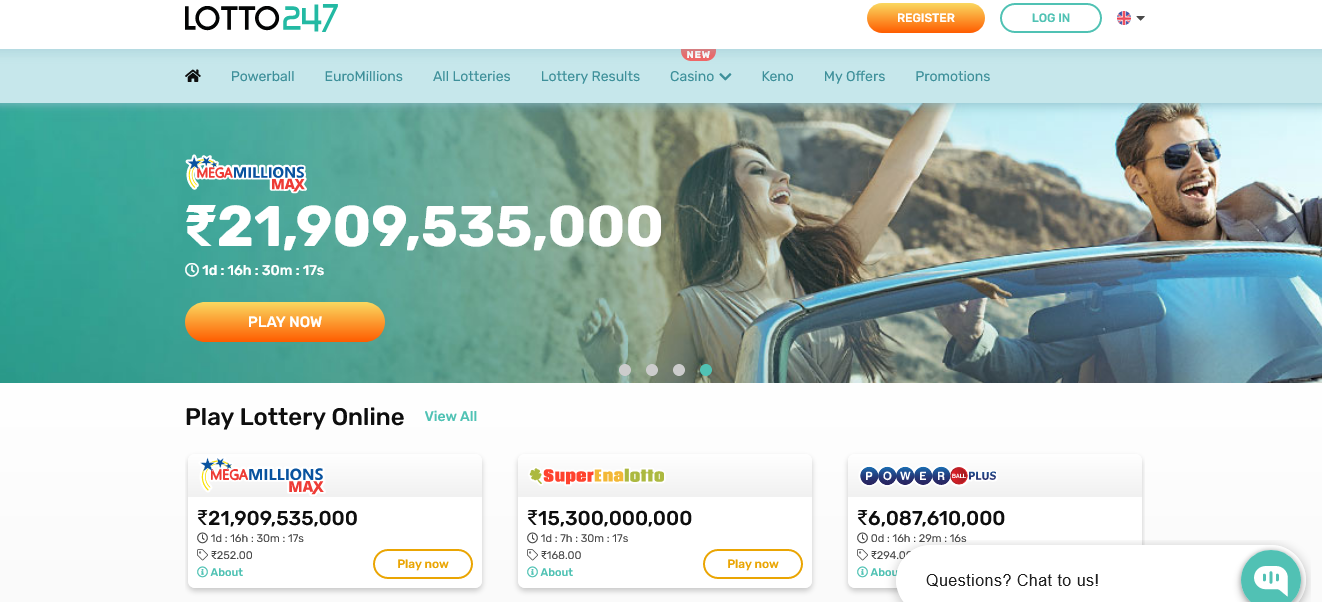 Lotto247 is a trustworthy site to play the Indian lottery and has a simple interface. The app constantly tries to improve the user experience by making it easier to buy lottery tickets online. Established in 2003, Lotto247 is owned by Secure View Services Limited.
Key Features:
Welcome offer in the form of a Free US Powerball ticket
No extra cuts on winnings
Easy deposit and withdrawal methods
Pros:
More than 15 international lotteries to choose from
Make payments using UP apps like PhonePe and Google Pay
Cons:
Lack of bundles and syndicates
Lack of 24/7 customer support
3. LottoLand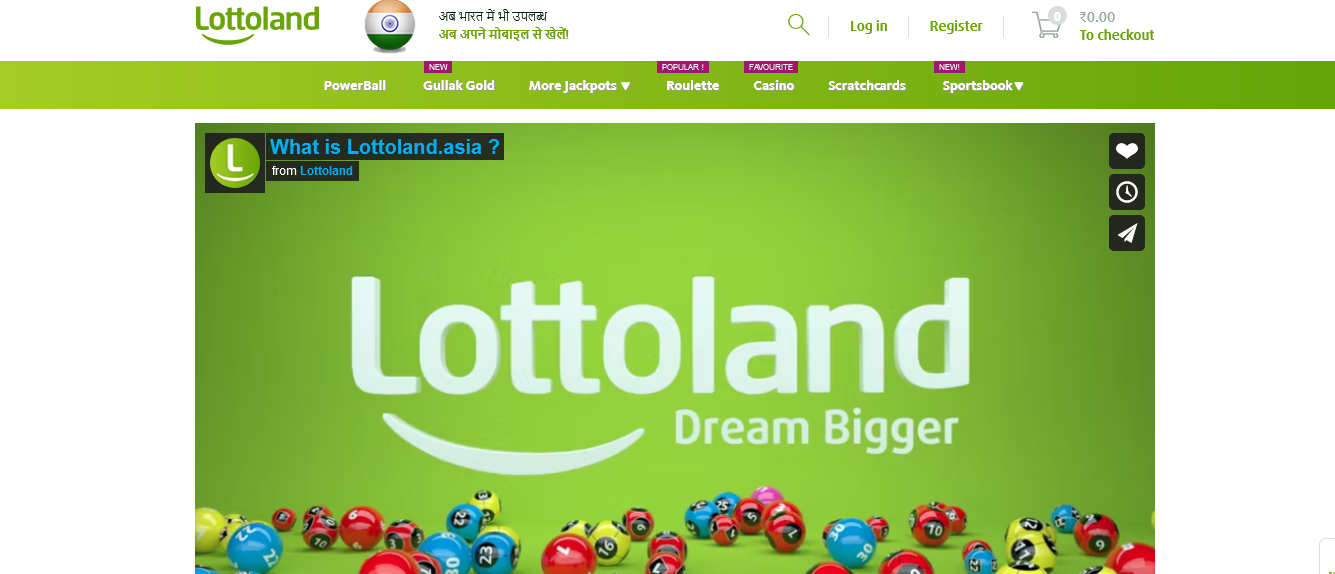 LottoLand is a reputed website that has attracted Indian audiences to play the lottery. Founded in 2013, it is owned by EU Lotto Ltd. It creates huge opportunities for players to win big.
Key Features:
Welcome offer of one free ticket to the US Powerball
Regular promotional offers for players
Over 30 international lotteries to place bets on
Pros:
Various options for sports betting
Availability of fun casino games like slots and roulette
Cons:
Cluttered and unorganised website
Customer support is not available through phone calls
4. MultiLotto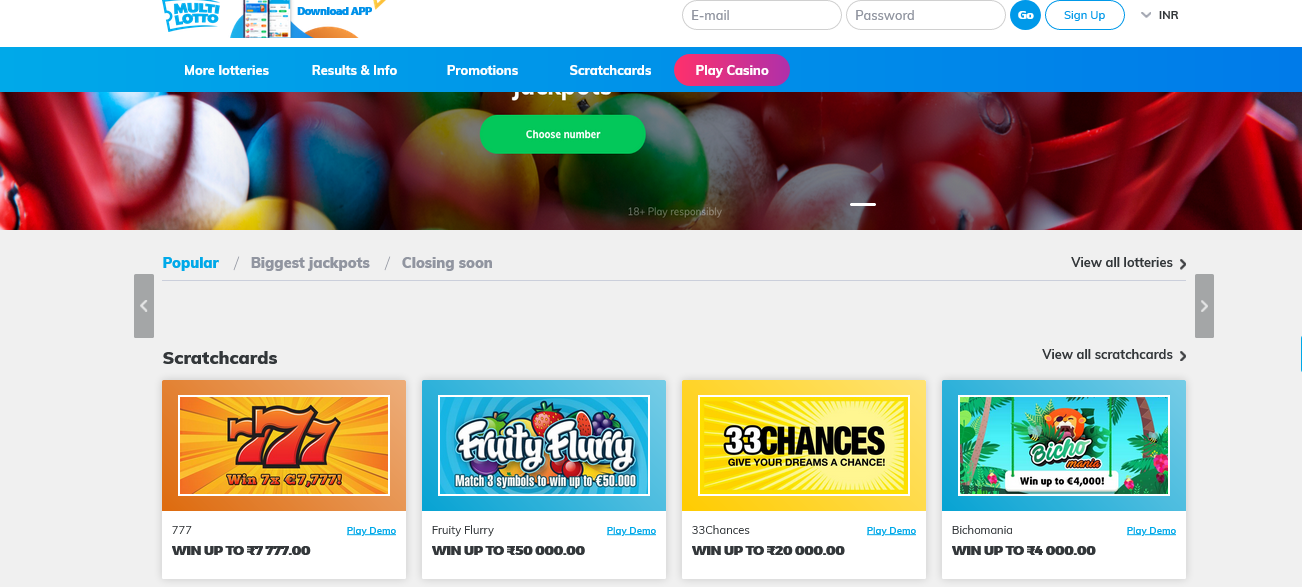 MultiLotto is a popular lottery website with various outstanding features for both experienced and amateur players. Founded in 2010, the online lottery app is owned by Multi Brand Gaming Limited. If your wagering numbers are drawn in the lottery, you will receive an amount equivalent to the winning jackpot.
Key Features:
Welcome offer of 100% deposit bonus
More than 60 types of lotteries are available
Regulated by Curacao Gaming
Pros:
Deposit options include Indian Net Banking and UPI apps
Short guides for all online lotteries
Cons:
Lack of variety in casino games
Cluttered and confusing website
5. LottoAgent

Founded in 2012, LottoAgent has rewarded more than 5 million users online. The platform is owned by Agento Ltd. and holds a licence from Curacao. You can find the latest lottery outcomes and news on the world lottery on this platform.
Key Features:
Welcome offer of buy one lottery ticket get one free
Over 30 lotteries from all over the world
Winners are alerted via email notifications
Pros:
Personalised bonuses and promos
Huge discounts on lottery games
Cons:
Not supported on iOS
High commission fee
6. LottoGo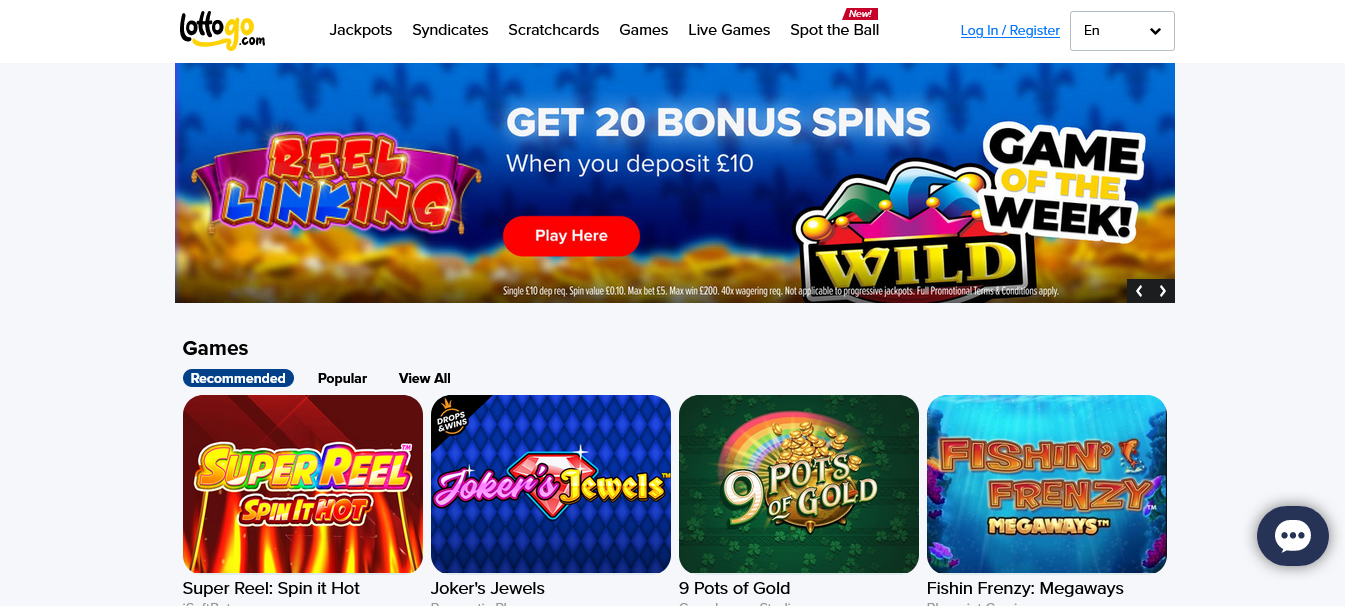 LottoGo holds the potential to dominate the free online lottery industry in the coming years. Founded in 2001, LottoGo is owned by Annexio Group of Companies. Instead of buying lottery tickets, LottoGo serves as a lottery betting website.
Key Features:
Welcome offer of up to 20% off on online lottery tickets
Place wagers on the results of international lotteries like Euromillions and Powerball
LottoGo offers its own scratchcards, jackpots and casino games
Pros:
User-friendly platform suited for beginners
Huge variety of casino games
Cons:
It offers only 20 international lotteries to choose from
Customer support is only offered through live chat
How to Buy Lottery Ticket Online: Safety Aspects to Consider
Licensing information: You need to ensure that the lottery service is licensed by a gaming authority. The licensing information ensures that the gambling platform is trustworthy. Your funds will be protected, and every transaction on the platform will be transparent.
SSL encryption: SSL encryption is an essential safety aspect to consider before you decide to buy lottery tickets online. Always buy online lottery tickets from a website beginning with https:// instead of http://. Any website with http:// at the beginning is not safe to share your bank account or card details.
Terms of use: Checking the terms of use on a website might take you a few minutes, but it's an important safety measure that you will never regret. Reading it will help you understand the functioning of the online lottery app. You will be able to understand if the platform values fairness in drawing lotteries online.
Payment methods: Before you buy lottery tickets online, you should check the available payment options. The availability of multiple options guarantees increased safety along with convenience. Every payment processor checks the company's functioning, encryption protocols and other services.
Responsible gaming features: Any online lottery app should offer responsible gaming features to prevent players from becoming addicted. Players can set their deposit limit, session time limit and other features to participate in online lotteries responsibly.
What Is the Tax on Winning Lottery in India?
According to section 194B of the Indian constitution, lottery winnings in India are subject to tax deductions. A TDS amount of 30% is exempted from your winnings.
Apart from that, an additional 2% education cess and 1% Secondary and Higher Secondary Education Cess tax is also charged. If the winning amount is more than INR 10 lakh, an additional 10% surcharge is deducted.
Sometimes the winnings of a lottery are given in kinds such as a car or an apartment. In that case, the lottery winner needs to pay 30.9% TDS to the government before claiming the property.
When the winning is paid in cash, the organiser of the lottery pays the amount after deducting the tax. Exemption occurs only when the winner donates either the whole or partial winning amount to the government or the organiser.
Note: No matter whether your income is taxable or not, you will have to pay taxes on your lottery winning amount. You will have to pay income tax separately if you have a taxable income, even if you pay taxes on the lottery winnings.
Tips to Play Online Lottery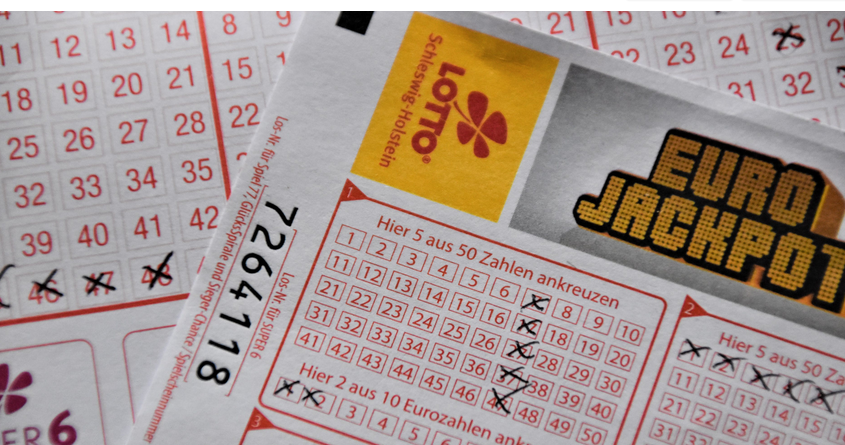 Don't stop after buying one online lottery ticket: Buying more tickets increases your chance of winning. Since an online lottery ticket is priced quite reasonably, buying more than one isn't too difficult. Besides, you can find various offers on an online lottery app to purchase tickets at discounted prices.
Play the lesser-known games at unusual times: It is not rocket science to understand that your odds of winning are low with more players. Buying an online lottery ticket to the lesser-known games at odd hours will ensure that you don't have too much competition.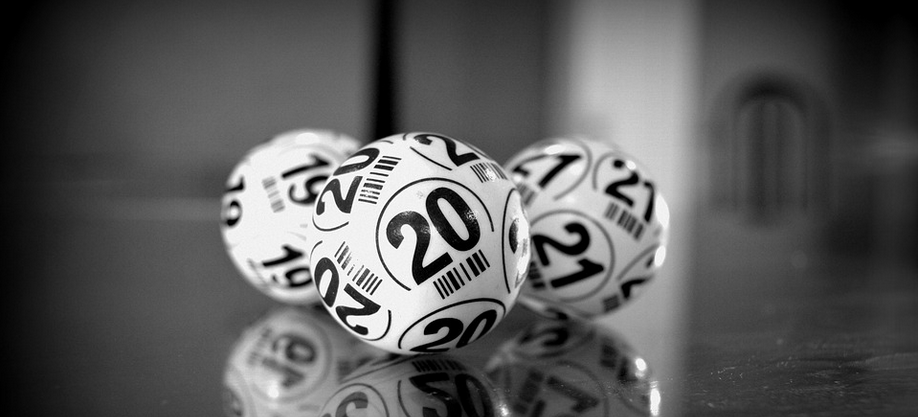 Join a lottery pool and share the expenses: Sometimes, buying too many lottery tickets doesn't seem like a feasible option. But it won't stop you from increasing your odds of winning. Joining a lottery pool will divide the amount required to buy an online lottery ticket.
Keep track of online lottery jackpots: A higher jackpot amount automatically increases your chances of winning. If you want to see your dreams of becoming a millionaire come true, you should check every scratchcards, jackpots and online casino games up for grab.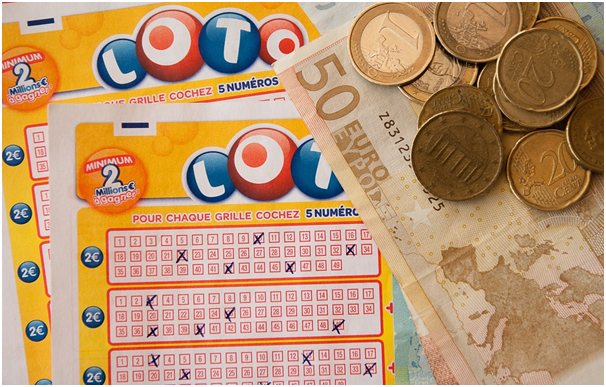 Set a budget and abide by it: The temptation to win a massive lottery can make you overspend. You might even begin to start borrowing money for the sole purpose of buying an online lottery ticket and slip into a cycle of debt. Don't go on a spending thrift on online lottery tickets thinking you can clear your debt with the winning amount.
Learn to stay patient: You might not win the first lottery that you participate in, but you should not give up. Stay informed regarding the latest news related to online lotteries. Keep actively participating and wait for the day when the game will make you a millionaire.
How to Determine the Best Lottery Site
Diversity and assortment: Before you choose an online lottery app, you need to find out about its offerings. You should choose a lottery website that enables you to choose online lottery tickets for multiple international tournaments. An enriched variety will ensure that you have a better chance of winning.
Mobile compatibility: An online lottery platform that is compatible with a mobile phone is more convenient for you. It will ensure that you can participate in online lotteries no matter where you are.
Platform stability: The online lottery app should be easy to navigate with a user-friendly interface. Players should be able to use the platform without any technical glitches and interruptions that can hamper the user experience.
Licence and safety: When you decide to play the Indian lottery online, safety is a crucial factor to consider. The online lottery app should be licensed by a well-known regulatory committee. You should also check their privacy policy and ensure that the platform will protect your data from cyber attackers.
Top Reasons to Play Online Lottery
A wide array of games: The traditional lottery prevents you from playing lotteries from all over the world. When you purchase an online lottery ticket, you can participate in international lotteries without having to travel. You can also enjoy multiple formats of the game when you play an online lottery.
Tight security: A physical lottery ticket is often difficult to keep safe as you can lose it anywhere. But when you buy lottery tickets online, it remains safe in your registered account. Apart from having a digital copy, you can also print it and carry it with you.
Huge jackpots: Participating in a free online lottery creates the opportunity to win huge jackpots. You can take part in massive lottery tournaments like the US Powerball and win millions. Paper lottery revolving around local tournaments can never help you win such massive jackpots.
Great bonuses: When you decide to play the Indian lottery online, you get access to multiple bonuses. For starters, an online lottery platform offers a welcome bonus right after you sign up. They keep offering bonuses to attract new players and retain the existing ones. Some platforms even offer customised bonuses to players.
Active customer support: The best part about playing the online lottery is that you can get support whenever required. An online lottery app or website will usually have a dedicated FAQ section containing answers to most of your queries. If the FAQ section does not clear your doubts, you can contact the customer support team through chat, call or email.
Fast withdrawals: Another major benefit of playing the online lottery is that you can withdraw your winnings faster. When you are betting on popular lottery outcomes, it is the platform that pays and not the organisers of the lottery. Therefore, the payment is faster than getting paid by the lottery organiser. You also get to choose from convenient methods of withdrawal, including even Net banking and UPI apps in some cases.
Tracking the Growth and Evolution of Online Lottery
The concept of online lottery came to India quite a few years ago. Initially, online lotteries were considered a threat. People conceived it as something that would empty their bank accounts. But as Indians began warming up to online shopping, education, communication and other things, participating in online lotteries also became commonplace.
But it started becoming more popular after the digital revolution in 2014. The digital trend created mobile phones as a necessity for users instead of a luxury. Along with smartphones, Indians started getting cheap internet services at their fingertips.
Therefore, an easier path was laid out for the online lottery to become a popular household affair. The Covid-19 pandemic further fuelled the popularity of the online lottery. As Indians were made to stay at their homes, the online lottery engagement registered a sharp rise.
Around 80% of Indians are now involved in the online lottery environment. The digitisation of the lottery will provide increased opportunities and enhance revenue. With the advancement of the online lottery app, safety standards will increase in the industry.
The responsible gaming features on apps will also help in curbing gambling addictions. The lottery digitisation will also create new job opportunities. The industry is likely to grow more in the electronic realm.
A Brief History of Online Indian Lottery
1500 BC: The Book of Joshua describes how Moses drew lots to divide territory among the twelve tribes of Israel. Several other instances of drawing lots have been described in Biblical lores.
205-187 BC: The Han Dynasty or the Qin Dynasty used to sell keno slips to the finance division of the Great Wall of China. But whether the information comes from a verifiable source is questionable.
27 BC-68 AD: Drawings and other random methods of selection were used by Romans during the Saturnalia feasts to distribute gifts.
The modern lottery: Drawing lots to determine ownership and other rights became more prevalent during the late fifteenth and the early sixteenth century. King James I started a lottery in England to arrange the funds for Virginia, Jamestown and other areas. In America, George Washington conducted a lottery to support the construction of the Mountain Road.
Lottery in ancient India: Lottery can be traced back to the Vedic ages in India. Gamblers used to wager on precious items like kingdoms and precious metals. Lotteries during the Vedic age were quite high stakes and often led to financial misery.
Lottery in modern India: In 1967, the government of Kerala banned private lotteries and created a national one. Any citizen of legal age is eligible to participate in the national lottery. The initiative was taken by the Kerala government to prevent Indian citizens from getting addicted to gambling. The other Indian states have embraced this idea and held national lottery competitions also If you are looking for a comfortable, easy, quick and legal way to earn More Money, you can put your faith in the best online casinos in india.
Conclusion
In the past, engaging in lotteries was restricted to local boundaries. But with the ability to buy lottery tickets online, people can now participate in international lottery tournaments.
The internet has enabled people to play the Indian lottery on bigger platforms. It also created the opportunity for bigger jackpots and massive winnings.
Participating in lotteries online has never been easier with the emergence of innumerable apps. You only need to choose a legitimate app and begin playing without having to find a brick-and-mortar lottery shop.
Updated on July 07, 2022