Australia Gambling – Law, Legality & Games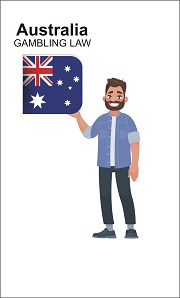 We'll start by saying that Australians are involved in gambling more than any other country in the world. Annually, Australian gambling revenue can be as high as $20 billion and it can be as much as 10% of state and territory taxation revenue. There is one bad news about gambling activity though. According to research, gambling is also a significant public issue, with around 120,000 experiencing problems caused by playing casino games, and with almost 300,000 more that are vulnerable.
Now that we've given the basic info, let's have a look at some of the laws for the gamblers as well as the operators and try to inform you as much as we can on this topic. Let's start with its legality.
Is Gambling Legal in Australia?
This is the first thing that everybody asks whenever gambling is mentioned. Even though many countries around the world have made gambling illegal, that is not the case in Australia – it is completely legal to visit a casino and enjoy a game of poker in australia whenever you like. But, land-based casinos are not the only gambling facilities in the country.
In recent years, we saw a big spike in online gambling. Many casino sites i.e. 22bet.com offer the same services as the land-based casinos. The laws are a bit different for online casinos. According to the Interactive Gambling Act that received asset in 2001, it is illegal for Australian residents to wager real money at online casinos. However, companies that are based in Australia are allowed to offer their services to gamblers that are located in other countries, with the exception of the so-called 'designated countries'. But, Australians often find offshore online casinos and bend the rules a bit to make it possible for them to enjoy online casinos.
Our Recommended casino
Legal Status Games Wise

Legal to Play For Players, offer real-money games for Australian Residents is illegal

Legal to Play For Players , offer real-money games for Australian Residents is illegal

legal, except for instant-win

Legal, except for in-play betting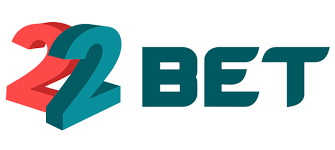 95 % PAYOUT
Live Chat 24/7
Gambling Types Accepted in Australia
Statistics show that nearly 80% of Australians participate in a gambling game at least once a year. That's more than any other country in the world. Sports betting, lotteries, casino games like poker, slots, Blackjack, Keno, baccarat, and much more.
Statewide, the most popular gambling types are lotteries and the so-called scratchies, electronic gaming machines or pokies, roulette and Blackjack. Additionally, around 600,000 Australians play the pokies at least once a week. Electronic gaming machines have Random Number Generators that give random outcomes to each game. These games are non-strategic and very easy to play, which is why Australians love them.
Pokies are placed everywhere, mostly in hotels. An interesting fact about them is that between December 2017 and May 2018, hotels in New South Wales made a profit of $1,169,040,731 from pokies alone. The only state that beats New South Wales in the number of pokies in its territory is the USA's very own Nevada. While there are around 100,000 pokies in NSW, there are almost 200,000 in Nevada.
In other countries, pokies are known as puggy, slot machines, fruit machines, and poker machines.
Minimum Age for Gambling in Australia
The minimum age for legal gambling in Australia is 18, as in most countries. With that being said, if you participate in any gambling activity, but you are younger than 18, the law says that you will be banned from all land-based casinos and other gambling facilities, as well as the online casinos around the world.
Gambling Laws for Gamblers and Operators in Australia
Australian law has different restrictions and permissions for gamblers and operators. Let's start with the people. First, gambling commissions do not consider gambling as a profession, rather a hobby. That is why the country does not view profits as income but as a result of luck. With that being said, it is only logical that the gamblers are not taxed for their winnings. If you win $1 million, you keep every single dollar.
This is not the case for the operators. By the law, gambling operators in Australia are taxed for their activities. The rate varies from state to state and they are taxed on their turnover, player loss, and profit. The operators also need a license to operate legally, and for that, they also need to pay certain fees. 
License fees are usually paid to hold legal lotteries, poker machines, bookmakers, sports betting, minor gambling, and for the casino, in general. As far as taxation for the games goes, every gambling facility is taxed differently. Australian states like Victoria, New South Wales, Queensland, and Tasmania have different tax rates and bases which is why it's almost impossible to compare them.
Gambling Commissions for Australia
Since online casinos were introduced into the stage, Australia has a much more active role in regulating the best online casino in gambling world. The gambling activities are regulated by different commissions in every state. The Australian Capitol Territory is regulated by the ACT Gambling and Racing Commission. New South Wales is regulated by the New South Wales Office of Liquor, Gaming, and Racing, and the Northern Territory is regulated by the Licensing Commission. The Independent Gambling Authority operates South Australia and the Department of Racing, Gaming and Liquor operates Western Australia.
As the name itself suggests, the Tasmanian Gaming Commission is in charge of Tasmania. Queensland is operated by the Office of Liquor and Gaming Regulation and lastly, Victoria is regulated by the Victorian Commission for Gambling and Liquor Regulation.
Gambling Games Legal Status in Australia :
Poker: – Physical Video Poker machines are still legally operated in Australia. But play real money video poker is now illegal. Pokies (slot machines), Video poker machines are particularly popular in Australia. Pokies are also available on many online gambling sites.
In Australian casinos and poker halls live poker games are legal and available easily. But playing real-money Poker games is illegal for Both Australian players and foreign online gambling sites.
Bingo: – Online Bingo is Legal for all Australian Players. Online Bingo operators offer free bingo games legally in Australia. But real-money services are not legal in Australia.
Online gambling operators also banned offering real-money Bingo games to Australian residents. But no foreign online gambling operator has been dismissed.
Lottery: – lotteries are legal in Australia and various companies offering various lottery games including scratchcards, TattsLotto, Powerball and Keno. Lottery tickets are purchased online in Australia, but the sale of instant winning products such as scratch has been banned.
But there is no law in Australia stop the buying instant-win scratch cards online for Australian players.
Sports betting: – Sport Betting is legal in Australia and also available at Betting shops and retailers. Sports Betting is also legal for Australian Players to participate in any form of Sport Betting.
Tagged with: australia casino law