Singapore Gambling – Law, Legality & Games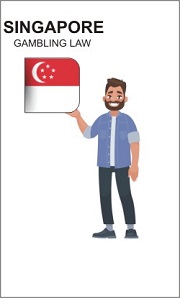 Singapore is one of the top global tourist places. This is a wealthy country and it's one of the leaders in global economic development. This island city-state is the 14th largest exporter and 15th largest importer in the world. It is also home to some of the biggest and most beautiful casinos in Asia, but the laws are very strict. We are here to discuss the details and the complexity of the rules connected to gambling in Singapore. Let's start with its legal status.
Is Gambling Legal in Singapore?
Gambling in Singapore is legal and it's regulated by three acts which we'll discuss later on. According to the law in this country, there's no difference between the terms gaming and gambling. It's defined as playing a game of chance or of mixed chance and skill for a profit. Three terms include gambling in Singapore.
Cricket betting sites (primarily offshore) offers an opportunity to make a prognosis in various matches. So, as passionate cricket enthusiasts, you have the chance to bet and win big!
Betting involves the staking of money for a profit in various sports events. We already elaborated on what gaming means and participation in lottery means being involved in a game that is determined by chance. Logically, the law forbids any kind of remote gambling activity if the operator doesn't have a license that qualifies that activity as legal.
Online gambling is forbidden in Singapore by the authorities, but the people use VPN and proxy servers to gain access to them. This is why online gambling is a grey area for the citizens in Singapore.
Our Recommended casino
Legal Status Games Wise

illegal

illegal

No Online Platform Yet, only legal provider is Singapore Pools

legal provider is Singapore Pools and Singapore Turf Club , They do not have license Yet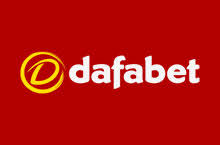 98.4% Payout
Live casino with Asian theme
Gambling Types Accepted in Singapore
Since all components of gambling and all games are legal, every type is accepted in Singapore. The only gambling type that is a bit complicated is the jackpot machine. Under the Private Lotteries Act, jackpot machines are banned. The only facilities that are allowed to have these machines are the legalized casinos.
The most popular gambling types in Singapore are poker, lottery, and sports betting (mostly on horses). Poker is by far, Singapore's favorite because this is a universal game that has the same rules in every corner on the planet. Judging from the fact that Singapore is widely known for its tourism, it's only logical that this type is the No.1 in the country.
Lotteries are divided into public and private. As the name itself suggests, public lotteries have public access and are governed by the Common Gaming Houses Act. Private lotteries, on the other hand, are considered illegal unless a permit is granted. The first gambling activity in the country was on the lottery called Singapore Pools, in 1968. They were created as a way to battle the syndicates that were a huge problem back in the day.
Some of the best online casino to enjoy these games in Singapore are Marina Bay Sands, Aegean Paradise Cruise, and the many luxurious casinos that are included on the rest of the cruise ships that come to this island. The largest gambling city in Singapore is Marina Bay. It has 6 gambling farcicalities that are home to thousands of games.
Minimum Age for Gambling in Singapore                            
Singapore is very open in the battle against gambling addiction, which is why they have many rules for its residents. One rule is the admission fee for entrance which we will elaborate on in the next topic and the other one is the high age limit for participating in these activities. Persons under the age of 21 are prohibited in entering a casino in singpore.
If the person is over 21 but develops an addiction, a limit on the number of visits can be imposed by the person itself or by a family member. The limit is on a monthly basis. A Committee of Assessors appointed by the NCPG is also eligible to impose a casino monthly limit.
Gambling Laws for Gamblers and Operators in Singapore
Every land-based gambling activity is regulated Casino Control Act, Common Gaming Houses Act, the Betting Act, and the Private Lotteries Act. We mentioned numerous times in this text that the Betting Act controls the common sports betting and that the Common Gaming Houses Act regulates the gaming houses and public lotteries.
We also mentioned earlier that private lotteries are forbidden by law unless a necessary license is given. The Private Lotteries Act is the law that regulates them. The Casino Control Act is in charge of the only two licensed casinos in Singapore.
Every casino operator must be licensed by the CRA to operate a casino. Most of the casino licenses last for 3 years and they can be revoked prematurely if the CRA determines so. The fee for this license is SGD22.8 million per year. Every permit under the Private Lotteries Act has a fee of SGD195 per year.
Non-residents are free to visit and play casino games whenever they like. Residents, on the other hand, are not that lucky. They have a fee of SGD150 for every entry in a period of 24 hours. Annual memberships are also available to buy and they cost around SGD2,000.
Gambling Commissions for Singapore
Gambling facilities operate quite well and have no problem with the law because all Acts that regulate this industry are very clear and well-respected. That is why there are no gambling commissions in Singapore, except the Ministry of Home Affairs, IMDA, and MAS, the Casino Regulatory Authority, the NCPG, and the Singapore Totalisator Board. Each of these commissions is in charge of their respective Act.
The CRA administrates the Casino Control Act, the MHA, IMDA, and MAS are in charge of the Remote Gambling Act, the Totalisator Board controls the private lotteries like the Singapore Turf Club and Singapore Pools. The NCPG is in charge of minimizing the problem with gambling and can issue casino exclusion orders.
The gambling commissions together with the well-scripted Acts are doing a fantastic job so far, which is why Singapore is a popular destination for people that love gambling. The country doesn't have a problem with gambling addicts as well. Statistically looking, less than 1% of the population has developed an addiction for this type of gaming.
Gambling Games Legal Status in Singapore :
Poker: – Online Poker is prohibited in Singapore. And there is no online platform available to operate Poker Games. And major websites are blocked by ISPs.
Bingo: – Bingo is not legal in Singapore. And no operator has been allowed to play land-based games neither in Singapore nor on foreign bingo sites.
Lottery: – Singapore Pool, the company to which the National Lottery has been handed over in Singapore. Offers games such as Lottery, 4D, Toto and Singapore Sweep.
Sports betting: – Singapore Pool offers fixed odds betting on football and motor races at land-based betting shops in Singapore, also operating all legal horse betting in Singapore. Major foreign online sportsbooks blocked by ISP.