Hong Kong Gambling – Law, Legality & Games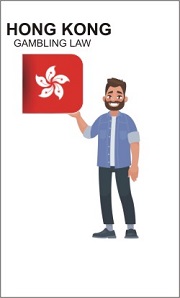 Officially the Hong Kong Special Administrative Region of the People's Republic of China, or just Hong Kong is one of the biggest financial centers in the world. Over 7 million people live in this region and as a special administrative region, Hong Kong has separate governing and economic systems from PR China under the "one country, two systems" principle. The fast growth and development made Hong Kong the 4th best place according to the UN Human Development Index.
There are many other fascinating facts about the place and its technological advancement, but we are here to talk about the gambling industry. We'll break down its legal status and work the smallest details. Hong Kong has a complicated system when it comes to gambling which is why we wanted to make things easier and explain everything you need to know.
Is Gambling Legal in Hong Kong?
Gambling is legal in Hong Kong, but it has a limited status. There are a few authorized outlets where people can gamble. The Hong Kong Jockey Club holds a government-granted monopoly on most of the sports, which is why bookmakers are illegal.
The legal status is no surprise because Hong Kong generates some of the biggest turnovers in the world on certain types. Social gambling is also allowed, but gambling facilities that exist to make a profit are not allowed. In other words, there are no traditional casinos in Hong Kong.
Online gambling, on the other side, is strictly forbidden. People are not allowed to wager money in any casino site or other online bookies. The penalties are very harsh – millions of levies in fines and prison time up to several years.
Our Recommended casino
Legal Status Games Wise

illegal, players are not prosecuted

illegal, players are not prosecuted

Monopoly of Hong Kong Jockey Club

illegal with the exception of horse races and football matches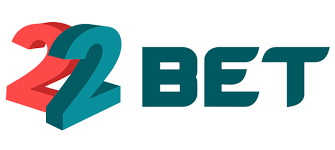 95 % PAYOUT
Live Chat 24/7
Gambling Types Accepted in Hong Kong
Like we mentioned earlier, gambling is legal, but it has a certain limitation. The government runs a monopoly on this market. The Hong Kong Jockey Club is the only outlet where people can place bets on selected sports. Horse races, football, and Mark Six Lottery are the only 3 options available for the people.
Cricket is one of the most famous, highly preferred, and widely-enjoyed sports in parts of the world. If you know the game, betting on it can be highly profitable and entertaining. know about  cricket betting odds.
Even though access to gambling is very limited, Hong Kong still manages to have the biggest turnover in horse racing in the world. An interesting statistic that dates back to 2009, showed that Hong Kong generated $12.7 million in gambling turnover, 6 times more than the closes rival, France. The special administrative region also breaks records annually when it comes to profits and payouts in taxes.
The limited access motivated many people to participate in many illegal gambling activities. Although the penalties if caught are severe and people face years in prison, it's still a big problem for the authorities. Some records say that $12 billion have been lost due to these illegal activities. In 2014, HKJC reported that the Hong Kong Police appropriated more than HK$700 million in illegal chips and slips.
The Club has over 100 off-track betting sites and it is partnered with many big companies around the world like Ladbrokes. That way, HKJC accepts bets through other websites and increases the popularity of its sports betting types. Casino games are illegal to play unless it's a social game, rather than a profit game. The status of casino games is what's causing all the problems with illegal gambling in Hong Kong.
Minimum Age for Legal Gambling in Hong Kong
Every person that likes to make a legal bet on horses, football or the lottery needs to be at least 18 years old. But, all bets placed at outlets that are not affiliated with the Hong Kong Jockey Club are deemed illegal.
Gambling Laws for Gamblers and Operators in Hong Kong
Like we mentioned earlier, gambling for people under 18 is illegal. Participating in any gambling activity except horse betting, football betting, and lotteries is also prohibited. Casino games are only allowed if their nature is social.
The government has very strict rules and is very clear as to which options are available for the players. Failing to follow the rules results in big penalties. Everyone who violates the law can face a fine up to $30,000 as well as 9-month prison time. For the operators, this penalty is much higher and it can go as high as 7 years and a $5 million fine.
All of these principles are included in the Gambling Ordinance. This legislation explains the nature of gambling and it has some words for the Hong Kong Jockey Club as well. The HKJC is structured as a non-profit organization, which is why most of the profits go back to the economy. According to the Gambling Ordinance, 79% of the proceeds are returned to the authorities through various taxes and charitable donations. An interesting fact about the Club is that it is the most significant single taxpayer in Hong Kong and it employs more than 25,000 people.
Gambling Commissions for Hong Kong                
Since the Hong Kong Jockey Club holds the monopoly in the gambling market and it responds only to the Hong Kong government, which makes the government the only legit gambling commission in Hong Kong. It was formed in 1997 under the "one country, two systems" principle and it is in charge of all internal and external affairs of Hong Kong.
The government is a successor to the former British Hong Kong government and so far it controls legal gambling in a very good way – most of the profits made by the NKJC are given to charities and taxes, but it also has a big problem with illegal gambling. A lot of money annually is made from illegal activities and although the penalties are severe, people still some to be willing to take the risks.
On the flip side, the massive turnover that is made from horse races, football betting and lottery is a big driving factor in the economy. As we said, Hong Kong is the leader in the world when we talk about these figures and that is why we stated that the Hong Kong government is doing a fantastic job in regulating the HKJC.
Gambling Games Legal Status in Hong Kong :
Poker: – Hong Kong players are legal to play poker in many land-based establishments, but playing online is not legal. However, the government does not block foreign websites and does not dismiss players play poker online.
Bingo: – Bingo is illegal in Hong Kong. The government does not block foreign websites, and also Players are not dismissed for playing foreign websites.
Lottery: – The Hong Kong Jockey Club owns the right to draw lotteries in Hong Kong. Lottery is the only available form of gambling with some form of sports betting legally.
Sports betting: – The only forms of legal sports betting are fixed bets on horse racing and football matches. The Hong Kong Jockey Club has the authority to arrange to bet on football matches and horse races and also provide sports betting online too.