Israel Gambling – Law, Legality & Games
Israel is a country full of cultural and historical heritage. The people there hold tradition at the number 1 spot because it means everything to them. This country has its curtain ups and downs when it comes to politics and keeping the peace, but we are not here to discuss what is right and what is wrong in those fields. We're here to talk about the gambling industry and its legality. We are going to discuss the details, what the law says, which Acts regulate gambling, and who are the regulators. Let's start with the first and the most important thing, its legal status and then dive deeper in the topic.
Is Gambling Legal in Israel?
According to the Penal Law of Israel, all gambling activities, including lottery, sports betting, and casino games are prohibited. Private organizations are prohibited from operating gambling facilities and the people are not allowed to participate in any kind of gambling activity.
However, the Israeli Penal Law has 2 exceptions. Since 1951, the National Lottery, or Mifal Hapayis was legally established and it offers scratch cards, weekly subscription lottery, and raffles. The Israel Sports Betting Board was also established in 1967 and it regulates betting on football and basketball.
As far as online gambling goes, there is no specific stature that elaborates its legality, but Israeli courts have said that the Penal Law also applies to online casinos, which practically makes them illegal as well. Gambling at offshore sites is also strictly prohibited. The only legal online gambling site is the Israel Sports Betting Board's portal where people can place bets on the aforementioned games online.
Even though online gambling is forbidden in Israel, the government has no control over the offshore companies, which is why they accept players from Israel. The government has the power and authority to issue a certain fine for the people, but have no jurisdiction with online casinos that are not based in Israel.
Our Recommended casino
Legal Status Games Wise

illegal, players are not prosecuted

illegal, players are not prosecuted

State Monopoly

State Monopoly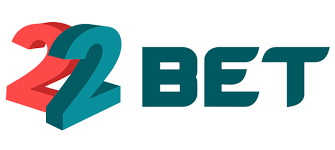 95 % PAYOUT
Live Chat 24/7
Gambling Types Accepted in Israel
Like we said, almost all types of gambling are prohibited by law in Israel. If you want to wager your money, you can do it on the national lottery, football, or basketball. The cool story about Mifal Hapayis is that it was established to recruit funds for a hospital in Tel Aviv. During the first years of existence, all of the profits made from the lottery were given to charitable organizations, but after it became a national organization, various projects in sports, arts, and education were supported.
Each year, half of the profits go to charities. Lately, the authorities have been building classrooms and daycare centers. The other half goes in prizes, local authorities, and other projects. Mifal Hapayis contains a weekly Lottery, Chance, Keno, 777, 123, Hish Gad, Lottery Subscription, and The Big Lottery. The highest prizes are given in The Big Lottery, which is an annual game with a prize of ISL50,000,000, which is around $1.5 million.
The Penal Law recognizes one more gambling type, aside from the lottery and sports betting – the prohibited games. Private lotteries and sports betting, slot machines, poker games, bingo, and other casino games are included in this section, and as the name itself suggests, they are forbidden.
Cricket is one of the most famous, highly preferred, and widely-enjoyed sports, here are some some cricket betting tips to know about cricket betting.
Minimum Age for Gambling in Israel
The legal age for participating in Israel's two legal gambling types is 18. However, participating in the prohibited games has no age limit and those acts are punishable by law. This comes as no surprise because Israel is a country of tradition and holds religion at a high level. Religion deems gambling as the work of the devil, hence people need to stay away from it. But, an interesting fact about the minimum age is that up until 2007, minors were allowed to buy tickets. After the law changed, the limit was set to 18 years of age.
If someone is caught playing the legal gaming services, they could be subject to a fine and even imprisonment.
Gambling Laws for Gamblers and Operators in Israel
Since most of the gambling activities are forbidden, there's not much to talk about in this section. Like we said already, people are only allowed to wager on the national lottery, football, and basketball. For players, there are no taxes applied for winnings ISL30,500 and ISL61,000, but all winnings above the upper limit are taxed at 35%. If the prize is not monetary, the winner must pay the right amount of tax before receiving the reward.
The Israeli government does not issue gambling licenses to anyone except the national lottery and the Israel Sports Betting Board. Even for these two organizations, the licenses are limited and under control by the authorities. To add to that, Mifal Hapayis' permit requires a responsible gaming policy. It requires the lottery to invest a certain sum of the profit in research on problem gaming and the social impact of gaming. It also has to post regular updates on its website and conduct any marketing activities with ethical accordance and principles adopted by the World Lottery Association.
Mifal Hapayis is also required to register players that are buying tickets, along with the potential winning prize, identification of the recipient, and certain restriction. As of 2019, no virtual currencies like Bitcoin can be used.
One interesting thing that caught our scope was the way that the Penal Law treats poker. Although the Law has no specific words about this type of gambling, there have been cases when Israeli courts had to deal with these problems. This is a small grey area in the Law, but the courts have deemed poker as one of the prohibited games.
The current laws and regulations won't be changing anytime soon, because the government is very strict about the whole process and it doesn't seem that reform is likely to happen anytime soon.
Gambling Commissions for Israel
The Ministry of Finance is the only commission that supervises the gambling activities in Israel. It regulates the work of Mifal Hapayis and keeps track of all activities.
Gambling Games Legal Status in Israel :
Poker: – Poker is illegal in Israel. Nevertheless, Israeli players can play poker in best online casino, and the government does not prosecute them.
Bingo: – Bingo is not legal in Israel. Israeli players can play Bingo games, an offshore online casino, and the government does not prosecute them. And many foreign casinos accept Israeli players.
Lottery: – Lottery is a form of Gambling, and where gambling is legal, there is a national lottery. The Mifal HaPayis draw Israel's national lottery. Mifal HaPayis offers a wide variety of games to players like traditional lottery, scratchcards, and Keno.
Players are not prosecuting if they are playing on Offshore Online Casino. Many foreign casinos accept Israeli players.
Sports betting: – Sports Betting along with lottery only form allowed in Israel and Israel Sports Betting Handed by Sports Betting Council exclusively. If the player bet on the offshore online sportsbook government does not prosecute them.