Canada Gambling – Law, Legality & Games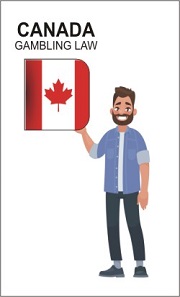 During the 1950s, gambling was one of the biggest illegal activities in Canada and was considered organized crime. All of that started to change by the 70s when some of these activities were allowed to certain citizens. By the 90s numerous provinces were given the right oversee lotteries and slots.
Casino gambling (poker, slots) is the most appealing type of gambling for the people in Canada and each of the 10 provinces regulates the process differently. This is still a very complicated topic in law books since it has multiple restrictions and many grey areas. Every province has a unique system for regulation and special gambling commissions that regulate the work of the casinos. Let's check out some of the details and get to know gambling a bit better.
Is Gambling Legal in Canada?
Yes, gambling is legal in Canada, but it is under strict regulation. There are hundreds of casinos that work in the country, and you can find them in all provinces, except New Brunswick, Newfoundland and Labrador, and Prince Edward Island. But, experts have concluded that these three provinces have great knowledge of the benefits by casinos, which is why they will invest in them and create new laws that will bring people closer to the gambling facilities.
Some casinos are privately owned, and some of the casinos are operated by the First Nations tribe.
Online gambling is a much more complicated area. Canadian law deems it legal, but in order to play, the service has to be licensed or owned by one of the provinces. Because online casinos (i.e. www.jinnilotto.com  – having licensed ) are still a relatively new way of gambling, many offshore and unlicensed sites are offering their services to Canadian citizens, which the government is struggling to contain. Further details as to who regulates online casinos are specified at the end, in the Gambling Commissions paragraph.
Our Recommended casino
Legal Status Games Wise

Legal to Play For Players , Requires license

Legal to Play For Players , Requires license

Legal to Play For Players , Requires license

Legal to Play For Players , Requires license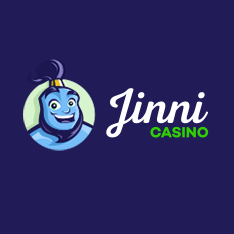 96% Payout
Live dealer games
Gambling Types Accepted in Canada
Pretty much all of the gambling types are accepted in Canada. From lotteries to sports betting, betting on horses, play poker online, slot games, etc., Canadians are free to choose whichever form they like. The most popular gambling type in Canada is the slot machine, with Ontario as the leader of the number of slots in the whole country. Slots can be found anywhere, from the land-based casinos to racetracks and other select locations.
Horse racing was also a famous type of gambling, but after the government stopped supporting it in 2013, it had a massive decline. Charitable gambling is a big thing, as well. This section incorporates bingo and raffles. We'd like to mention that bingo generates the second-largest revenue in Ontario, right behind the lottery.
Minimum Age for Legal Gambling in Canada
This is another complicated topic. Like we mentioned before, each of the 10 provinces in Canada has its own system of laws that differs. With that being said, the minimum legal age to gamble in canada varies from province to province. Alberta, Manitoba, and Quebec have a law that forbids people under the age of 18 to gamble.
British Columbia, Nova Scotia, Ontario, New Brunswick, Prince Edward Island, Newfoundland and Labrador, and Saskatchewan have a law that forbids people under the age of 19 to participate in any gambling activity.
Gambling Laws for Gamblers and Operators in Canada
Like we mentioned before, some provinces forbid people under the age of 18 to be part of the gambling process, while for some that age limit is 19. The Canadian Criminal Code regulates the whole industry in the country. The Criminal Code is very complicated because it contains some sections where it qualifies gambling as illegal, with some exceptions.
People who win the Canadian lottery have no obligation to pay taxes. We'd like to point out that all games that have a 50:50 chance of winning are considered lotteries in the country. The bookies, on the other hand, are subject to tax because they are considered as a source of income. All winnings from casino games are also taxed. Casino winnings are treated as business income because Canadian law treats gamblers as self-employed people who use various casino games as a way to make a profit. Such is the case with professional gamblers.
As far as the laws for the operators go, it's difficult to elaborate it. Every province has a different tax system. Like any other casino around the world, casinos in Canada are subject to various taxes – from general casino taxes to income taxes. The operator is considered legal if it obtained a license by the country (i.e. jinnilotto.com is a Licensed Operator in Canada).
Gambling Commissions for Canada
Even though each province has its own gambling commission to regulate the work by casinos, the most important commission in Canada is the Kahnawake Gaming Commission. They operate on the whole territory, with a single and a very important responsibility – issuing licenses and regulation to all online casinos in Canada.
Alberta is under the regulation of the Alberta Gaming and Liquor Commission, British Columbia is regulated by the Gaming Policy and Enforcement Branch of the Ministry of Finance. Manitoba is under the control of the Liquor, Gaming and Cannabis Authority of Manitoba and New Brunswick is operated by the Gaming Control Branch of the Department of Public Safety. The Consumer Affair Division, Consumer and Commercial Affairs Branch of Service NL regulates Newfoundland and Labrador.
Next, Nova Scotia is regulated by the Alcohol, Gaming, Fuel and Tobacco Division of Service Nova Scotia. Ontario is regulated by the Alcohol and Gaming Commission of Ontario, while two commissions control Prince Edward Island: Prince Edward Island Lotteries Commission and Consumer Service section of the Department of ELJ. Since Quebec is a French province, it is regulated by Régie des Alcools, des Courses et des Jeux (Liquor, Racing and Games Commission).
Gambling Games Legal Status in Canada:
Poker: – Online poker is legal in Canada. Canadian poker players are free to play on any online poker sites. Online poker is prohibited for charitable Games. British Columbia, Quebec, Manitoba, and video poker in Ontario included in online poker sites.
Bingo: – Online Bingo is legal in Canada. Online Bingo allows for a charitable purpose. Canadians are Free to play bingo. Canadians players free to access foreign online bingo websites.
Lottery: – Online lotteries are legal and available for all Canadians. Also legal to purchase lottery tickets from foreign online lottery sites. Operators who are not licensed within Canada to offer their services are illegal. But no steps have been taken to stop it.
Sports betting: – Online sports betting legal in Canada. Canadian residents have access to some form of legal online sports betting. Parlay bets are the only form of betting allowed. This is the reason why Canadian players are searching for international sports betting sites to find more options for Online Sports Betting.