UK Gambling – Law, Legality & Games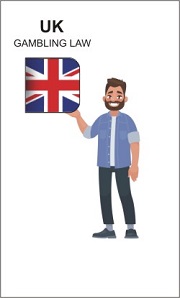 Like in most countries in Europe, gambling is one of the most popular ways of entertainment in the United Kingdom. Almost every person in the country is mad about some kind of sport be it football or cricket which is why sports betting is one of the most common forms of gambling. People aren't strangers to casino games as well since the country hosts some of the most prestigious land-based and online casinos. The United Kingdom's casino market is one of the most influential in the world since their websites take care of the needs of the gamblers all over the world. With such a strong foothold it's no wonder the industry has been doing so well in the UK.
Is Gambling Legal in the UK?
The short answer is yes but it took it a while to get there. Although many types of gambling were popular there wasn't a single casino on the territory of Great Britain until the country was well into the 20th century. Now their online casino market stretches far and wide. 
Our Recommended casino
 Legal Status Games Wise

Legal To Play , Requires License

Legal To Play, Requires License

Legal To Play, Requires License

Legal To Play, Requires License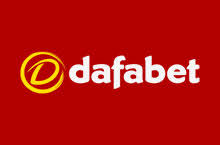 98.4% Payout
Live casino with Asian theme
Gambling Types Accepted in UK
The UK's influence in the gambling world is vast considering it didn't make casinos legal until it was well into the twentieth century. Thanks to The Betting and Gaming Act in 1960 commercial bingo halls were allowed to be set up. The first-ever bingo halls were members-only establishments which means they charged entry fees and also has fees for bingo hall members. The first casinos were also established around that time and like the bingo halls, these establishments were also members-only premises.
They needed to obtain a license from the Gaming Board of Great Britain and were limited to 10 gaming machines per casino. A historic moment for the gaming industry in Great Britain was the opening of the Port Talbot Casino Club in Wales which is believed to be the first legal casino in the whole of UK. Punters have George Alfred James to thank for establishing that club which paved the way for many casinos open their doors. In 1968, The Gaming Act made it possible for more commercial casinos to be opened.
As mentioned above, betting on sports is a popular way people in the UK like to gamble. Thanks to the 1960's Act, off-course bookmakers were legalized. When it comes to betting on sports, people can now choose from a variety of bookmakers or online sportsbooks (i.e. dafabet). Bettors can place bets on horse racing, greyhound racing, football, cricket betting sites and other sports as well.
The lottery was outright banned in 1698 and it took some time for it to be partially legalized. By 1976 people could play lottery legally however the stakes were severely limited along with the scopes they covered. This was done to ensure that the lottery organizers don't deceive the bettors. Finally, in 1993 the National Lottery was established to keep things regulated and fair.
Minimum Age for Legal Gambling in UK
The legal age for gambling in the UK is 18. All gaming establishments must verify the age of every customer by requesting an ID, a picture of it and additional documents. When it comes to football pools, some scratch cards and the lotteries the legal age is 16 years old.
Gambling Laws for Gamblers and Operators in UK
Anyone with the legal age can gamble. They don't receive taxes on their winning and don't require a license to play. The operators have to a 15% tax on all profits from their UK services and must have a license to operate. Furthermore, they must comply with the advertising standards of the CAP Code and the Gambling Industry Code for Socially Responsible Gaming.
If bettors or operators don't abide by these rules then they'll liable for fines and imprisonment. A person who gambles in an illegal premise is liable for a fine of £1000, whereas employing underage persons in gambling facilities, cheating, attempting or assisting someone to cheat at gambling, providing gambling facilities with no permit, providing a machine for use without a license and contravention of advertising regulation can be punished via a £5000 fine and/or 51 weeks of imprisonment.
Gambling Act and Gambling Commission for UK
It was thanks to The Gambling Act of 2005 that the first casino resorts were established. This was the green light the casino industry was waiting for and the UK was richer by lots of casino establishments. The casino industry made its boom and plenty of land-based casinos and online casino sites were established.
The Gambling Commission was also established by this act. Its role was to take over the responsibilities of the Gaming Board for Great Britain meaning that it was now in charge of regulating betting, arcades, bingo, casinos, slot machines, lotteries, and remote gambling which entails betting online, by phone or any other devices on the territory of the UK. It also regulates online gambling and as of 2013, it took over regulation of the National Lottery Commission. In short, anyone who wants to establish a casino on land or online has to get a license from this commission and abide by its rules. The Gambling Commission grants licenses to those operators who operate on UK territory and those territories that are approved by the commission. A list of theses territories is available on the Commission's website.
One of the primary aims of the commission is to protect children and other vulnerable persons to be exploited or harmed in any way by gambling. This is why Lottery prizes come with a twist as 28% of the prize goes to the "Good Causes" fund. These funds mostly go to volunteer and community organizations meaning they are never spent for services that the government has a responsibility to provide. In addition to those 28%, 15% of every prize goes for the costs of selling tickets and organizing the lottery and 12% goes to the state meaning lottery winners in the UK don't get much of the prize.
Gambling Games Legal Status in UK :
Poker: – Poker is legal in the UK, but the poker operator needs a remote gambling license to provide services for the poker player.
Bingo: –   Bingo is legal in the UK, but the bingo provider is required to obtain a license from the authorities to provide its services to bingo players.
Lottery: – It is possible to play the national lottery in UK, with authorities issuing independent licenses for online and offline operations. UK residents can purchase lottery tickets both online and offline from any licensed provider.
Sports betting: – Sports betting is legal in the UK, but sports betting provider requires a license from the authorities to provide their services to sports betting players in UK.