South Africa Gambling – Law, Legality & Games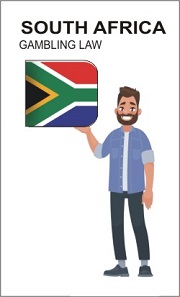 Gambling in South Africa has been on a rough historical track. In the previous century, participating in gambling activities was highly illegal and was considered a serious crime. Like many other countries, South Africa described gambling as an illegal way of making a profit by going around the authorities and failing to pay taxes for their income. Many reformers during those years tried to change that, but they failed.
All of that is in the past now. Today, many changes have taken place and the gambling industry is in a much better path. That's why we are going to analyze some of the details and provide you with great insight into the world of casinos and gambling. We'll start with its legality and work down the smallest details.
Is Gambling Legal in South Africa?
Gambling in Africa was heavily prohibited during the 16th century and it stayed that way until the 1960s. South Africa's Gambling Act from 1965 was a bit more lenient, but it banned all forms of gambling except betting on horses. When the liberals came to governance in 1994, all forms of gambling were legalized. So, to answer your question – yes, gambling in South Africa is legal today.
Numerous high-end casinos in this country operate in the metropolitan areas. The biggest casino is Rio Casino Resort, which also happens to be the fifth-largest in the world. Other notable names are Montecasino, Gold Reef City, Emperor's Palace, and Suncoast Casino. These facilities are making millions of dollars in profits and employ thousands of people.
In the last couple of years, we are also witnessing the rise of online casinos around the world. Many countries treat them as illegal, even though the land-based casinos are allowed to be in business. Online gambling is a complicated area, according to the law of South Africa. The National Gambling Act of 2004, prohibits people to offer and participate in gambling activities such as casino, poker, and bingo games. However, online sports betting and betting on horse races via online bookies are allowed.
Our Recommended casino
Legal Status Games Wise

illegal, Players can be Prosecuted

illegal, Players are not Prosecuted

Legal, State Monopoly

Legal on Licensed Platforms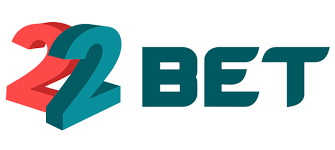 95 % PAYOUT
Live Chat 24/7
Gambling Types Accepted in South Africa
Like we mentioned before, up until the late 90s, the only legal gambling type was betting on horse races. Since all of that changed, every gambling type in the land-based casinos is accepted. Table games, slot games, and card games are played by many people in South Africa.
The most popular gambling type is the South African National Lottery that was established in 2000. This lottery averages more than 5 million transactions per week. There are 8 games operate under this brand: Lotto, Lotto Plus 1 and 2, PowerBall, PowerBall Plus, Sportstake 13, Pick 3, and EAZiWIN. PowerBall is becoming the most played game due to its high payouts. The revenue from the National Lottery is expected to be as much as R2.5 billion in 2020.
Betting on horse races remains a big trend to this day. After all, it is the founding member of all gambling types in South Africa. Many people love to wager their money on horses, but due to its complexity, it is nowhere near as popular as the lottery.
According to some statistics, slot machines, scratchcards, and charity jackpot competitions are popular. Some researches even showed that a combined average of 25% of the people in South Africa participates in these games.
The big number of popular gambling types is what contributes to the massive revenue that the casinos have.
Minimum Age for Gambling in South Africa              
No person below the age of 18 is allowed to gamble in South Africa. That goes for land-based casinos as well as online bookmakers. While it's easy to check a person's age in the casinos, the verification is much more complicated with the bookies. That is why they have long and strict verification procedures to make sure that no one is breaking the law.
If a person under 18 is caught playing in casinos, he or she will be escorted out from the premises without the profit that they may have accumulated. Certain bans are also eligible to take place.
Gambling Laws for Gamblers and Operators in South Africa
Gambling laws for gamblers incorporate two spheres – one for the people who pay the games every once in a while and one for the professional gamblers. If you have a job and you use gambling as "fun-time", then your winnings on sports betting and various casino games, as well as lotteries, are not taxed. However, it is important to inform SARS by including your tax return. As far as people who are professional gamblers and use the games as a source of income, every profit made from the games is subject to tax.
We'd like to point out that horse racing is one of the games that are subject to tax. Every profit has a 6% deduction to cover VAT.
Operators, on the other side, must have licenses for all gambling types that they have. Their profit is subject to tax, but it varies. If a certain casino doesn't have a license to operate, then it is deemed illegal.
Gambling Commissions for South Africa
The National Gambling Board, or also known as NGB is the gambling commission that regulates every gambling activity in South Africa. The Board conducts oversight in these activities by evaluating and monitoring the licenses provided by the PLAs. They also research and monitor the market, assist PLA in the hunt of illegal gambling activities and they assign a unique registration number for every gambling machine.
This gambling commission was established with the National Gambling Act in 1996 as an agency of the Department of Trade and Industry. Its vision is to regulate gambling activities effectively according to domestic and international standards.
As far as online gambling goes, each of South Africa's provinces has a gambling and racing board. The Western Cape Gambling and Racing Board, or better known as just WCGRB is the largest online bookie license provider.
Gambling Games Legal Status in South Africa :
Poker: – Land-based poker is legal in South Africa, but online poker is prohibited. If they play online poker at online offshore casinos, players can be indicted.
Bingo: – Land-based Bingo is legal in South Africa, but online Bingo is prohibited.
Lottery: – The lottery is legal and has been handed over to the South African National Lottery in South Africa. And It also offers Powerball, Lotto Plus, Lotto, and these games are also available on online lottery app.
Sports betting: – Sports betting is legal and licensed to both online and offline sports betting in South Africa. Only licensed sports betting provider like sportsbet.co.za is authorized to offer its services to South African players.