France Gambling – Law, Legality & Games
France is a country that's known all over the world for its culture but there's another reason why the casino industry is in debt to. It was in France that the game of roulette was invented. Blaise Pascal is credited with inventing the roulette wheel in the 17th century which led to the invention of the game. Many years later roulette is still one of the most popular games played in land-based and online casinos so much so that different variants of the game were invented. Bettors have to thank the French for pari-mutuel betting. Finally, in the 1500s the Queen replaced the Nobleman and became a standard feature in decks. With these contributions, France is one of the most important countries for the gambling industry.  
Is Gambling Legal in France?
With its contribution to gambling, it's only natural that gambling both online and on land is legal in the France. Some of the oldest gambling establishments are situated on French soil and so far they've been doing a great job at keeping the industry alive. There were some changes the laws underwent throughout the years. Slot machines had been banned for a while until they were legalized again in 1988. It took the country a while to legalize online gambling but in 2010 their effort paid off. With that in mind, French punters have plenty of gambling forms they can choose from.
Our Recommended casino
Legal Status Games Wise

Legal, Requires License

Legal, State Monopoly

Legal, State Monopoly

Legal, Requires License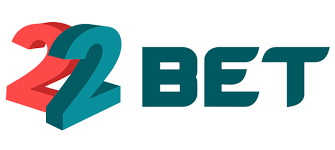 95 % PAYOUT
Live Chat 24/7
Gambling Types Accepted in France
Since the French are avid sports fans it's no wonder why different types of sports betting are legal in France. They're passionate football fans so besides watching a football game with their favorite team they enjoy betting on a game or two. The lottery and bingo are other forms of legal gambling in France . Since some of the oldest best online casino are located in France, it's clear why land-based and online casinos i.e. 22bet.com are legal in the country. Certain types of games are allowed at casinos and these include certain variants of poker, roulette, thirty-forty, craps, wheel of fortune, baccarat, rampo, sic-bo, and others. Along with the oldest casinos, another old form of gambling popular in France is betting on horse and greyhound races and online cricket betting is legal also. These activities are also available online. With this in mind, it's evident that French gamblers have a wide range of things to choose from.
Minimum Age for Legal Gambling in France
The legal gambling age in France used to be 21 until 1987 when it was lowered to 18. This means that minors aren't allowed to participate in gambling activities except for some lotteries such as lotteries for charity, lotteries in fair grounds, traditional bingo, encouragement of arts and financing non-profit activities. Besides minors, certain people are prohibited from engaging in gambling activities and these include people that were criminally sentenced and excluded by a judge from gambling facilities, people whose conduct is likely to disturb gambling activities and those who have voluntarily listed themselves. The last group can include themselves in the list for three years.
Gambling Laws for Gamblers and Operators in France
To help the government tackle all the various forms of gambling The Security Code was enacted on the 1st of May 2012. It makes up a larger portion of the gambling regulations in French law. For any operator to provide a form or forms of gambling services they must obtain a license. For land-based gambling, licenses are available for horse and greyhound betting, sports betting, lotteries, casino games, and slot machines, and club games including poker, pool, and baccarat. The bettors also need to be eligible for a license and the requirements they have to fulfill.
Getting a license is a long and complicated process since one application for authorization is needs to have all the details regarding the games and a separate one is needed for allowing alcohol on the premises. Gaming clubs have similar rules for obtaining a license. The license lasts for a maximum of 20 years whereas gaming clubs licenses last for just three years. Online gambling operators don't need a license to operate but need to be authorized by ARJEL to operate. These online licenses need to be renewed every 5 years.
When it comes to taxing France's regulations are variable since the tax rate depends on the amount of the gross gaming revenue of the gambling establishment. So this progressive tax rate ranges from 6% to 83.5% of the revenue for land-based casinos. Added to this tax are the tax of the city the casino is established in and two social contributions. Gaming clubs also have a progressive tax rate that ranges from 10% to 70% of the gross gaming revenue and the lottery, sports and horse betting are also liable to taxes ranging from 1.8% to 5.7% of their revenue.
When it comes to online poker the tax is 1.8% of the wagers and the social contribution is 0.2% of those wagers and finally, the online horse betting tax is 5.3% of the wagers with a social security contribution of 1.8% of the wagers and a 6.3% of wagers for the companies who organize the event. Winnings are also taxed so players winning more than €1,500 at casinos have to pay a tax of 12% of their winning. Lottery winnings are tax-free.    
Gambling Commissions for France
4 regulatory bodies take care of supervising and regulating the gambling activities in France. PariMutuelUrbain deals with the regulation of horse racing and Française des Jeux is in charge of dealing with betting games and lotteries. Both the FDJ and PMU are state-owned regulatory bodies. Another regulatory body is the Ministry of Home Affairs. Its main function isn't the regulation of gambling but it's in charge of granting land-based licenses and overseeing land-based gambling activities. The fourth and final regulatory body is Autorité de Régulation des JeuxenLigne. ARJEL regulates online gambling activities and operators, issues online gambling licenses, enforces online gambling regulations and fights against illegal gambling websites. 
Gambling Games Legal Status in France:
Poker: – Online poker is legal and regulated in France. There are 15 gambling operators licensed to provide online poker services in France. One of the country's most popular poker tournaments takes place at the French Open Casino Barrier.
Bingo: – Bingo is legal and very popular in France. There are many bingo halls available in France. There are six types of bingo games available on the FDI website, and it can also be played on International Online Bingo Websites.
Lottery: – The lottery is legal in France and is in the hands of the FDJ. No other companies are licensed to provide lottery services in France. All FDJ games are available online, and there is no law against local participation in international lottery websites.
Sports betting: – Sports Betting is permitted in France. Horse Race Betting is one of the most popular forms of France. Online sports betting and various sports competitions are organized in France.