India Gambling – Law, Legality & Games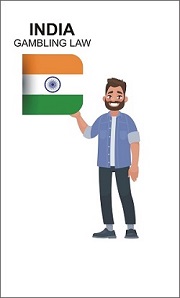 India is one of the countries that have a large population. Besides the number of people living there the country is known for its culture and is a top tourist spot that people from all over the world visit each year. India is also famous for Bollywood and the movies it has produced whose popularity is immense in the country and beyond. What's also important is that the country is made up of a few states. This is important because of the regulation of gambling in the country. With such a large population there's a big portion of the citizens that like to gamble making India one of the main sources of customers for the gambling companies from all over the world.
Is Gambling Legal in India?
The situation is confusing at best when it comes to the legislation about gambling. All kinds of gambling are prohibited under the Public Gaming Act of 1867 but when it comes to gambling online nothing is specified since lawmakers at that time couldn't possibly fathom the idea of the internet existing. When it comes to regulating gambling the situation in India is similar to the situation in the USA. Since both countries are made up of a number of states, the states are given the right to make their own mind about the legality of gambling. So only some states have gambling legalized while others allow only some games of chance. To sum it up, gambling and some forms of it are legal or illegal depending on the state you're in.
Our Recommended casino
Legal Status Games Wise

Not regulated

Unregulated

Legal in some states

Unregulated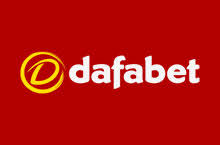 98.4% Payout
Live casino with Asian theme
Gambling Types Accepted  in India              
As is with most countries in Europe, in India the bingo and lottery are completely legal. They are organized and operated by the state to ensure a fair experience for all the players. Indians are avid sports fans and they're crazy about playing and betting cricket betting sites. One can place bets on cricket match by trusted sites like dafabet .Betting on fantasy sports isn't considered illegal. Only some casino games are allowed to be played in the country and that depends if they can be classified as a game of chance or not. Also, it depends on the state's view of gambling. Finally, only a few states allow gambling online and others tolerate it and don't persecute players who engage in gambling activities on gambling sites.
Minimum Legal Age for Gambling in India              
Since only certain forms of gambling are allowed in India the government makes sure that the gambling establishments abide by the strict regulations. Precisely because of this reason the legal age for anyone to gamble is 21 years old. Naturally, all gambling establishments have to provide identity checks and prevent any minors from entering these establishments and engaging in gambling activities. In addition, people under the minimum age requirement cannot be employed on such premises. The minimum legal age applies to gambling online in the states where it's legal. Although some states prohibit its citizens to gamble tourists are free to gamble in all Indian casinos.  
Gambling Laws for Gamblers and Operators in India              
As mentioned before, the government keeps a tight grip on the gambling activities in the country. Besides the ancient Act of 1867 other important legislation includes The Public Gaming Act and The Information Technology Act. The regulations detailed in these laws function as rules according to which the legal games are determined and the gambling establishments function. The states where gambling is legal, in a broader sense of the word, are Goa, Sikkim, Daman, and Diu. For operators to provide gambling services in the country they need to obtain a license.
 Licenses for betting on sports and horse races for physical domestic horse races need to be acquired for an operator to provide those services. Certain forms of bingo that can fall under the category of lottery are legal in India and a license can be obtained only for those forms. Texas Hold'em and Omaha Hold'em Poker as skill games are allowed in all Indian states with the exception of Sikkim, Telangana, Gujarat, and Nagaland. Finally, for opening and operating a casino a license needs to be obtained and such establishments can only be opened in Goa, Sikkim, Daman, and Diu. The operators need to pay fees for procuring the licenses which usually last for a period of five years unless it's specified otherwise.
Naturally, licenses for online gambling are also granted and their duration and their price depends on the state they're granted in. Both the operators and the players are subject to tax when it comes to gambling. A player that wins a prize from a lottery, a crossword puzzle or any other similar form of gaming that exceeds INR 10,000 has to pay a tax consisting of 30% of the prize. According to the Goods and Services Tax services by way of access to casinos or admission to entertainment events are taxable with a rate of 28%. In addition to this, the GST can also be levied on the amount of collected or payable goods and services on a gaming platform at a rate of 18%. Those establishments that will not abide by the strict regulations are subjects to legal punishments in the form of fines or revoking gaming licenses.   
Gambling Commissions for India              
As mentioned before, certain forms of gambling are legal in certain Indian states. Casino games are limited to Goa, Sikkim, Diu, and Daman so the governments there serve as regulatory bodies for the online and land-based gambling activities. In Daman and Diu the Director of Tourism functions as a regulator of games of electronic amusement and slot machines. In Goa, the Home Department takes a similar role with the addition of some table casino games. Finally, in Sikkim, the Department of Tourism regulates the land-based gambling activities in all form. The Turf Clubs operate as regulatory bodies when it comes to land-based betting on sports and horse races. The legal forms of bingo and lottery are owned by the states and are regulated that way.
Gambling Games Legal Status in India :
Poker: – Online poker is considered to be a game of skill, which is why online poker is legal in India. Indian players usually play poker games on international sites, and the government does not prosecute them.
Bingo: – Bingo is illegal in Most of the states of India. But it is legal in Sikkim and Goa. In Sikkim, bingo is probably legal to regulate online gambling. However, to date, no online bingo operators have been issued licenses. Indian players usually play Bingo games on international sites, and the government does not prosecute them.
Lottery: – In India Currently 12 states Legal for land-based lotteries, these are: Maharashtra, West Bengal, Madhya Pradesh, Punjab, Sikkim, Assam, Goa, Meghalaya, Arunachal Pradesh, Kerala, Nagaland, and Manipur. Playwin is the only licensed online lottery in India.
Sports betting: – Most forms of sports betting are illegal in most states of India, but horse racing betting is generally legal. Online sports betting is legal in Sikkim, also sports-based betting. Indian players usually do sports betting on international sites, and the government does not prosecute them. Also, Many Sportsbook welcomes Indian Players.