Thailand Gambling – Law, Legality & Games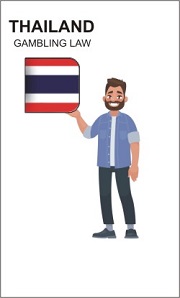 Composed of 76 provinces, the Kingdom of Thailand, or simply known as Thailand, is the 22nd most populous country in the world with 68 million residents. Its capital, Bangkok, is a special administrative area and a popular tourist destination. Thailand is the founding member of the Association of Southeast Asian Nations and it's considered as a middle power country in global affairs. The leading sectors in this country are manufacturing, agriculture, and tourism. They contribute massively to the economy and are key factors in its development.
Thailand's status with the gambling industry is very complicated to this day. We will give an insight into the laws and regulations and see how Thailand handles this type of business. Let's start with the most obvious question.
Is Gambling Legal in Thailand?
According to the Gambling Act 1935, all gambling activities except betting on horse races and the Thai lottery are prohibited. This is partly strange because gambling has been a big part of Thai culture for centuries. Gambling forms like cockfights and boat races were pretty popular about a century ago.
During the late 19th and early 20th century, the gambling industry developed massively and a lot of new games were introduced by foreigners. Lotteries and other casino games became popular and also played in best online casino , but a lot of criminal activity started to spread.
Chinese immigrants were the people that turned to these types of activities, but the government turned a blind eye for them and in doing so, many residents were motivated to go down the same path and participate in various illegal casinos and other gambling facilities. That is why during the time of King Rama V, gambling in the south of Thailand was made illegal, and soon after the prohibition took place in the whole kingdom.
By now, you could already guess that online gambling is also illegal. But since online casinos are fairly new to the market, the authorities are struggling to keep its people off the Internet and the casino sites.
Our Recommended casino
 Legal Status Games Wise

illegal, but players are not prosecuted

illegal, but players are not prosecuted

legal, state monopoly, no online platform

illegal, but players are not prosecuted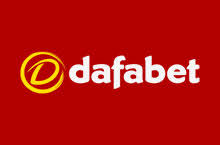 98.4% Payout
Live casino with Asian theme
Gambling Types Accepted in Thailand
The only two legal types of gambling are betting on certain horse races and participating in the Thai lottery. Betting on horse races is also limited since people are allowed to wager on a selected number of race tracks.
The Thai lottery, on the other side, is very popular and loved by the people. It was introduced in the late 1800s by immigrants and remained popular to this day. In its inception, this game was mainly played by Chinese migrants living in Thailand. But, during the reign of King Rama III, it was established nationally as a way to boost the economy and add more money to the budget. A total of 38 million tickets are being sold per round. Revenues are taxed and are directed in multiple places. The lottery in Thailand is drawn on the 1st and 16th of every month.
Just because horse races and lottery are the only legal options for Thai people, that doesn't mean that they stick to the rules. They do quite the opposite. Illegal gambling is a major business in the country, especially in the Bangkok area. Casino games, online cricket betting and football betting are the most popular gambling types.
This is a well-known fact. We've even seen movies where people travel to Bangkok just so they can participate in these kinds of activities. Football betting is by far the most popular type of illegal gambling. During the 2010 and 2014 World Cups, thousands of people were arrested in numerous raids by the police.
Numerous conducted surveys stated that over 60% of the people in Thailand participate in a legal or illegal gambling activity at least once a year, which is a clear indicator of how much they enjoy putting their money on the line. The reason that they feel safe to participate in illegal gambling is that local police are a bit lenient for the most part.
Other popular illegal gambling types are cockfights, betting on Muay Thai fights, and bullfights. Most of these activities take place in Bangkok, which is considered as the center for all illegal gambling, but other provincial towns are known as well.
Minimum Age for Gambling in Thailand                      
The interesting fact about Thailand is that although almost all gambling activities are prohibited, there is no minimum age limit on horse races and the national lottery. This may contribute to the answer as to why Thai people love to gamble so much. Illegal gambling facilities can be found in basements, offices and other places.
Gambling Laws for Gamblers and Operators in Thailand
The primary law that regulates gambling in Thailand is the Gambling Act 1935. Any person who is caught gambling illegally is fined with ฿1000 and faces up to 1 year in prison. The funny thing about it is that there are not a lot of people who are charged with gambling. These same rules apply to online gambling. The Playing Cards Act 1943 is one of Thailand's bizarre and unique ways to battle illegal gambling. The Act states that it is forbidden to buy playing cards. Owning and manufacturing are also considered a crime.
The lottery is the only operator that is taxed for its revenue. As the Gambling Act 1935 says, 28% of the sales value is kept as government revenue, 60% is returned as a prize, and the rest 12% goes to administration and management fees.
Since gambling is so popular in Thailand, it is natural that many addictions will be present. The Ministry of Public Health's Center of Gambling Studies provides these kinds of services, but they are rarely used because Thai people consider gambling as entertainment and very few seek treatment.
Gambling Commissions For Thailand
Since the lottery and horse races are state-owned, the government is the only gambling commission that oversees the work of the legal gambling facilities. They ensure that every penny spent on tickets and slips is accounted for and that every dollar earned goes in the right direction.
Gambling Games Legal Status in Thailand :
Poker: – Both online and offline poker is illegal in Thailand. But poker players can also play with poker operators such as PokerStars and Partipoker. Besides, players are also accepted through these international sites.
Bingo: – Both online and offline bingo is illegal in Thailand. But if the player from Thailand decides to play on international sites, the player cannot be blamed.
Lottery: – The lottery is legal in Thailand and is operated by the National Lottery. But there is no platform available for online lottery.
Sports betting: – In Thailand, two-horse race tracks, Royal Turf Club, and Royal Bangkok Sports Club, are legal in Bangkok, except that all kinds of sports betting are illegal in Thailand. All forms of online and offline are illegal, but players are not prosecuted by the government.