Spain Gambling – Law, Legality & Games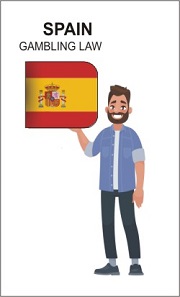 Spain is on the bucket list of countries to visit of almost everyone in the world. It's a wonderful country with a wonderful culture which is the prime reason most people visit this country. Despite being very gracious hosts the Spanish are also known as avid gamblers. It was reported that the Spanish gamble around €1.9 billion a year. The lottery is one of the most popular forms of gambling in the country. Despite playing for the huge money prize the Spanish have also used this game for a good cause – raising money for charity. But whether it's for personal gain or for the greater good the Spanish love to play a game or two.
Is Gambling Legal in Spain?
Since Spanish people are crazy about the lottery it comes as no surprise why this form and other forms of gambling are legal in it now. Unfortunately, for Spanish gamblers gambling was illegal until 1977 so besides the lottery, they had no other ways to gamble. In 1977, after the decriminalization of gambling, they were free to enjoy as many games as they wanted since a wave f new technology rendered their already existing machines obsolete. It was on the 29th of May 2011 that The Spanish Gaming Act was established and both online and land-based gambling was to be regulated by this Act.
Our Recommended casino
Legal Status Games Wise

Legal, Requires License

Legal, Requires License

Legal, Duopoly, with the two providers

Legal, Requires License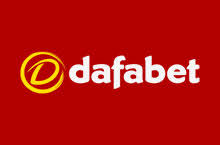 98.4% Payout
Live casino with Asian theme
Gambling Types Accepted in Spain
According to the 2011 Act, it's clear that a country that loves to gamble should get a wide range of gambling forms at their disposal. The bingo and lottery are the oldest and most popular ways of gambling but the Spanish are also crazy about football and other sports meaning they like to bet as well. Because of this sports betting is also legal in the country. All these services can be accessed on land and online casinos like dafabet. When it comes to best online casino whether online or offline there a list of games that can be played and it includes poker, blackjack, boule, craps, thirty and forty, baccarat, various forms of poker and roulette. Terminal-based gambling along with betting on horse races are also allowed by law. Charity raffles are also popular. Besides the Act, the regional governments of the 17 regions also regulate this plethora of gambling forms.
You can easily boost your winning chances by putting more thought and precision into your betting strategy. You can begin with the overview of the past matches, cricket betting odds, and the last-season performance of the team where you want to place your bet.
Minimum Age for Legal Gambling in Spain
Like with most European countries the rules and regulations regarding land-based and online gambling are strict. When it comes to the minimum gambling age in the country, a person has to be at least 18 years old to enter a casino, bingo halls, and slot machine parlors. In addition, persons under the age of 18 cannot part take in gambling activities online. Land-based casinos have to check the age of everyone entering the casinos and are prohibited by law to employ minors. To sum it up, the Spanish have an abundance of gambling forms to choose from but to enjoy them you must be at least 18 years old.
Gambling Laws for Gamblers and Operators in Spain
As mentioned before, the operators of gambling operations are subject to strict rules and regulations. The Spanish Gaming Act of 2011 exists for that purpose and its aim is to regulate and supervise all gambling operations allowed by the Act and to provide licenses within the specified region or regions. No operator is allowed to establish a gambling premise without a license and to get such a license they need to fulfill certain requirements. According to the Act, for an operator to be eligible for a license must provide documents detailing the applicants' economic and legal solvency, accounts, bank certificates, articles of association, deeds of incorporation of the company, certificates, and documents of the applicants' compliance with all technical requirements and give certain economic guarantees that vary from region to region. The license lasts for 10 years with the possibility of renewal for a period of another 10 years. The cost of it also varies depending on the region it's being purchased in.
When it comes to taxing the operators there are very specific regulations each gambling operator must abide by. Land-based gambling is taxed with rates varying from 10% to 20% on the gross gaming revenue depending on the region. Betting terminals and automatic appliances receive a fixed rate also determined by the regional government of the region they're in. Finally, online gambling also has varying tax rates ranging from 7% to 25% on the gross gaming revenue.
One of the restrictions that players have is that they have to be at least 18 years old to participate in gambling activities. Besides this restriction, people who have been declared disabled by law or a court decision and those who have voluntarily requested to limit their access to gaming are restricted from engaging in gambling activities. Like the operators, the gamblers are also taxed on their winnings. The winnings must be declared as income. Lottery winnings that exceed €2,500 have a 20% tax. Also, bettors are allowed to write off their losses.  
Gambling Commissions for Spain
When it comes to the regulation of gambling activities it's clear that The Spanish Gaming Act of 2011 is crucial to determining the legal borders of the different types of gambling activities. The regional governments also help with the enforcing of these regulations making sure that anyone who doesn't submit to them, be it gambler or operator, is punished according to the law. To assist the regional governments in regulating land-based and online gambling there's the General Directorate for Gambling Regulation, a regulatory body established for a number of purposes. The main aims of this regulatory body are developing basic gambling regulations, resolving claims that participants made against operators, ensuring that the interests of the participants and of vulnerable groups are protected, supervising, controlling, inspecting, penalizing gaming-related activities and prosecuting illegal gambling, wherever necessary, establishing the technical and functional requirements of the games, approving the technical systems, issuing general instructions to operators and proposing to the Minister of Economy and Finance new calls for public tender and granting licenses.
Gambling Games Legal Status in Spain :
Poker: – Land-based poker is legal, online poker is also legal and a license is required in Spain. The operator needs a license to provide its services to Spain residents.
Bingo: – Land-based bingo is legal, and the operator can apply for a license in Spain. Besides, operators require a license to provide online services to bingo players.
Lottery: – The lottery is legal and offers a wide range of lottery games in Spain. Most lotteries are operated by the company 'Lotteries y Apuestas del Estado' and remaining operated by 'La ONCE.'
Sports Betting: – Both online and offline sports betting are very popular and legal in Spain. Betting operators require a license to provide their services.