Japan Gambling – Law, Legality & Games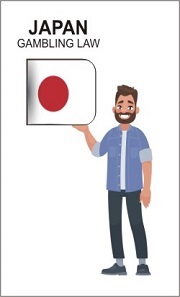 Japan has one of the best economies in the world. The authorities in this country have information in literally everything, which is why they act effectively and efficiently. When it comes to the gambling industry, this is no different. The laws are very strict for this industry and there are many restrictions on various gambling types. Due to the restrictions, many illegal activities are constantly taking place. We are here to discuss the details and dive into every topic connected to the world of casinos and gambling.
Is Gambling Legal in Japan?
Gambling's legality is a very complicated term in Japan. The answer to this question is yes and no. While most forms of gambling are banned and the casinos are illegal, there are several exceptions. Certain motorsports and horse races are allowed to take bets. To add to that, there are special laws for public sports, lottery, and toto. These three types are legal by law because they present a valuable source of income to Japan's government and it provides entertainment for the people. Online gambling is also illegal.
The notoriously-known Yakuza, on the other side, is known for operating illegal casinos. They offer all of the traditional games. Mobile gambling sites are also provided by this organization and at these sites, people can even wager money on games like rock-paper-scissor.
According to many sources, casino legalization will finally happen in 2020, after liberal movements increased. Liberals vouch for this idea because they think that by legalizing casinos, the country will have a big boost on the economy and tourism. The rules will still be strict, but nevertheless, they think that it is a step forward.
Our Recommended casino
Legal Status Games Wise

illegal, Players are not prosecuted

illegal, players are not prosecuted

State Monopoly

State Monopoly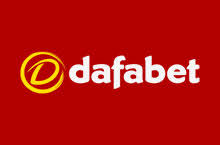 98.4% Payout
Live casino with Asian theme
Gambling Types Accepted in Japan
Since most forms of gambling are illegal in Japan, people stick to horse racing, public sports, lottery, toto, and 3 more motorsports: bicycle racing, asphalt speedway motorcycle racing, and powerboat racing. Lotteries are held quite often throughout the year. The prizes for each lottery can be as high as 100 million yen. Japan has 3 main lottery types: scratchcards, unique number lotteries, and selected number lotteries. Formally, people in Japan are allowed to play the lottery because the law states that this is an amusement game, rather than a gambling one.
These gambling types are widely known in the world, but there is one that is unique for Japan. We always see it in movies and never quite understood it – Pachinko. We've seen those rooms where machines that look almost like slots are stacked in a small room and people just sit and play.
Pachinko is a pinball looking slot. When the player's ball enters the hole, he or she is rewarded with more balls which can be exchanged for prizes of different values. The interesting thing about pachinko is that Japan doesn't consider this type of gambling by law. Japanese people spend more than $200 billion per year playing this game, which is an astonishing sum. There are over 12,000 Pachinko parlors in Japan and the locals adore them.
The rest of the gambling is, as we mentioned before, illegal and it is run by organizations like the Yakuza.
Minimum Age for Gambling in Japan
Japan law states that every person who turns 18 is an adult, but there's a small twist. Even though 18 is your legal age, you are not too independent. The minimum age for you to legally participate in gambling activity in Japan is 20. This comes as no surprise because the government is very open and aggressive in the battle against gambling and gambling addiction.
The big irony in this situation is that the game that Japan doesn't consider as gambling – Pachinko, has proven to be the starter of gambling addictions throughout the country.
Gambling Laws for Gamblers and Operators in Japan
This is a very complicated topic when it comes to gambling in Japan. Japanese lotteries are completely owned by the government. If you want to buy a ticket, you need to go to Mizuho Bank, the only place where you can buy tickets legally. Any prize over 500,000 yen needs to be collected in a bank. New laws have also posed some big restrictions. There is a $50 fee for all locals who visit the legal gambling facilities. Locals are also limited in their monthly visits. They can go to these places 10 times a month.
The reason why Japan is so strict in the number of visits and the legal age is that they consider the ages between 18-20 to be critical in terms of developing an addiction to gambling.  The good news for tourists is that these laws do not apply to them. Tourists are allowed to visit the gambling facilities as much as they like.
As of right now, there are no official laws and tax rates for casinos because they don't exist technically. But, since all of that is set to change in 2020, the new laws propose that when casinos are made legal, they will have to pay 30% of their income to the local government, which is a huge tax.
The first law that legalizes casinos was proposed in 2018 and it states that three casinos will be placed in different locations across the country as integrated resorts. Some of the casinos that applied for the license were MGM Resorts, Genting Singapore, Wynn Resorts, and Las Vegas Sands. There were also a couple of casinos that kept their involvement anonymous.
Gambling Commissions for Japan
As of right now, there's still no gambling commissions in Japan because almost casinos and various gambling types are illegal. But, a new change in the law is happening and the country will most likely have its first commission formed in January or February 2020. The Casino Supervising Commission, or simply known as the Commission, will monitor all gambling activities in the country.
Online gambling as of right now is still illegal and not present, which is why there are no commissions that operate in this area.
Gambling Games Legal Status in Japan :
Poker: – Poker is illegal in Japan. But the Japanese government does not block foreign gambling websites, so Japanese players can play poker games at best online casino. The government does not prosecute them.
Bingo: – Bingo is illegal in Japan. But the government does not prosecute players if they decide to play bingo games at international casinos online, and international casinos also welcome Japanese players.
Lottery: – The lottery has been handing over to a state-owned company called Tarkudji. And where gambling is legal, there is a national lottery.
Sports betting: – Only certain types of sports betting are permitting in Japan, such as betting on horse racing, motorboat races, or motorcycle races. The government does not prosecute players if they decide to wager their favorite sports on an offshore online sportsbook.