Norway Gambling – Law, Legality & Games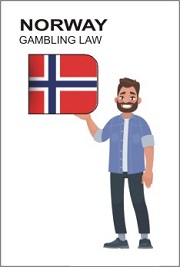 Despite being a chilly country, Norway is famous for its breathtaking mountains and fjords. This icy paradise is on the bucket list of places to visit most travelers around the world. The country is also known for a few authors that have produced some of the most popular murder-mystery and psychological horror novels. Other than this, Norway is a country rich in culture and besides the cold climate, the Norwegians are a warm people. When it comes to gambling the situation is clear. The government has a monopoly on all gambling activities and makes sure to have them regulated in the best manner possible.
Is Gambling in Norway Legal?
The better portion of gambling is illegal in Norway and only a few forms of gambling are legal. They are three acts that have all the details regarding the regulation of gambling in Norway. They are the Gaming Scheme Act 1992, Totalisator Act 1927 and the Lottery Act 1995. These 3 acts apply to both land-based and online gambling activities. The violation of the regulation will result in legal punishment in the form of fines and imprisonment. To sum it up, Norwegians have a very limited selection of gambling activities they can engage in.
Our Recommended casino
Legal Status Games Wise

legal, State Monopoly

legal, State Monopoly

legal, State Monopoly

legal, State Monopoly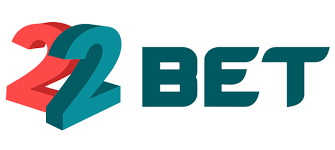 95 % PAYOUT
Live Chat 24/7
Gambling Types Accepted in Norway
The forms of gambling that are legal in Norway are limited but that doesn't mean that gambling isn't a popular pastime for Norwegians. Betting and sports betting is one legal way most European countries and this is also the case in Norway. The bingo and lottery are run by the state regulatory bodies to ensure a fair experience for all people participating in the games. Terminal and slot machine gaming are also legal along with casino games.
When it comes to casino games, poker standouts because of a special regulation. According to Norwegian law, poker games organized at home are perfectly legal but they need to get a few specifics right. A home poker game is legal only if the people participating in it are from the same region or area, there are no more than 10 players in the game, the amount of money from each person mustn't exceed 1000NOK and finally, the game must be organized in a home and not a private organization with a professional mark.
Today, online cricket betting has become equally popular as the bookmakers are doing their best to let users place bets precisely on it.
Minimum Age for Legal Gambling in Norway
Like in most European countries the legal gambling age in Norway is 18 years old. This includes all gambling activities and as of January 2019, scratch off tickets as well. This means that all gambling establishments both on land or online need to perform identity checks to make sure minors don't engage in gambling activities. Moreover, no gambling premise is allowed to employ people under the legal gambling age and should that happen legal repercussions will follow.
Gambling Laws for Gamblers and Operators in Norway
As mentioned before, there are 3 acts in which the regulations for gambling activities in Norway are set. For an operator to provide any form of gambling be it on land or online they must first obtain a license. The Gaming Authority is responsible for granting licenses. As per the regulations, this authority can only issue licenses to non-profit organizations and commercial operators aren't allowed to have a license. However, the commercial operators are legally allowed to arrange gambling activities for non-profit organizations for a fee but only if the operators are authorized by the Gaming Authority. The lottery is also very strictly regulated. Their costs vary from NOK 1,250 to NOK 30, 000 and last for a different period from 1 to 9 years. Different lotteries have different license costs and duration. The lotteries, bingo and poker tournaments also have certain limitations when it comes to the prizes. As is the case with land-based gambling, online gambling operators also need to have a license to operate. Two regulatory bodies are in charge of providing licenses for online gambling besides the Gaming Authority of the country. These are the Norsk Tipping and NorskRikstoto and they handle the regulation of lottery on land and online. The requirements that online gambling operators need to fulfill are pretty similar to the requirements for land-based establishments.
When it comes to taxing the winnings Norway takes a different legal approach. Incidental winnings from a lottery or a similar game of competition that are under NOK 10,000 are exempt from tax. All winnings that are over this amount are taxed on the whole amount. In addition to this, winnings from public official competitions arranged by the media, private operators with a license to provide lotteries and winnings for Norsk Tipping and NorskRikstoto's gambling activities are exempt from tax. The majority of winnings form gambling activities in the European Economic Area are liable to tax. So as opposed to the strict regulation of gambling activities the gamblers have it good when it comes to their winnings. Finally, operators also have a few restrictions when it comes to advertising their services.
Gambling Commissions for Norway        
There are a few regulatory bodies that are in charge of helping the enforcement of the regulations for gambling activities on the territory of Norway and monitoring the gambling establishments for any irregularities. These are the Norwegian Gaming Authority, the Lottery Committee as well as the Ministry of Agriculture and Food together with the Ministry of Culture. The Lottery Committee is the appeal body of the Gaming Authority when it comes to making administrative decisions. The Ministry of Agriculture and food is in charge of regulating and supervising the gambling activities under the Totalisators Act.
An interesting fact about the Ministry of Culture is that it owns 100% of the shares in Norsk Tipping. Moreover, this ministry also functions as a supervisor and regulator of the Lottery and Gaming Scheme Act. The Norwegian Gaming Authority is the regulative body with the most legal power as it's a regulator of the operations of Norsk Tipping and NorskRikstoto. Issuing and withdrawing licenses, imposing administrative sanctions on gambling legislation, and approving and authorizing gambling activities under the Lottery Act are its legal obligations.  
Gambling Games Legal Status in Norway :
Poker: – Poker is legal if state-owned companies offer it. Only state-owned providers in Norway are authorized to offer poker services to play poker online.
Bingo: – Bingo is legal if it is offered by state-owned companies, Norsk Tipping and Norsk Rikstoto. Bingo players who play online poker on foreign online sites are not prosecuted.
Lottery: – The lottery is legal in Norway and is handed over to state-owned companies, Norsk Tipping governing lottery-related activities in Norway. Norway residents are eligible to play Lotteries if they are over 18 years age.
Sports betting: – Sports betting is not illegal in Norway. Norwegians who use a "digital wallet" to place bets on online bookies.