Switzerland Gambling – Law, Legality & Games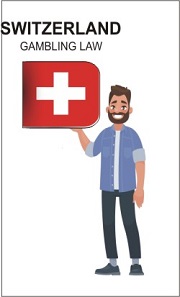 Switzerland is a country known for many things besides being such a small one. It's one of the most popular skiing destinations for skiers from all over the world. It is also a country that's known for its manufacturing of cheese and some of the most delicious chocolate in the world. Another thing that Switzerland is known for is the Swiss Army Knife which is produced exclusively in the country and is a handy tool of the army. The country is also known for having the safest banks in the world and as the birthplace of Rolex. One of the most popular hobbies of the Swiss is gambling and like Germany and the UK, this country also has a long tradition of horse racing and betting on those races. Despite not facing any legal ban gambling was illegal for some time in the country.  
Is Gambling in Switzerland Legal?
All types of gambling were pronounced illegal by a law passed by the country's government in 1921. It took them several years to lift the ban on gambling. Finally, in 1993, the gambling ban was lifted but it still didn't overrule the ban since only limited-stakes casino gambling was legalized. After 7 years, in the year 2000, unlimited-stakes gambling was permitted by the Federal Law on Games of Chance and Casinos.
After 80 years the Swiss could finally take part in gambling activities without the fear of legal punishment. However, there was a new restriction that prohibited engaging in gambling activities online. Lucky for the Swiss punters it wasn't until only recently in 2018, that online gambling was legalized. From 2018 onward both land-based and online gambling activities are legal and regulated in Switzerland.  
Our Recommended casino
Legal Status Games Wise

illegal, Players are not Prosecuted

illegal (except state-run Swisslos online bingo), Players are not Prosecuted

illegal on a federal level, cantons can establish lotteries, foreign online lotteries are illegal, players are not prosecuted

online sports betting offered by the canton lotteries legal, all other platforms illegal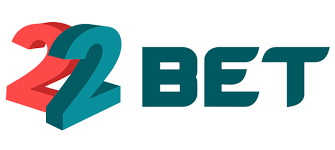 95 % PAYOUT
Live Chat 24/7
Gambling Types Accepted in Switzerland       
After the long period of illegality, the Swiss could now satisfy their gambling needs legally. Betting on horse races is one of the oldest forms of gambling in Switzerland and people enjoy it to this day. Betting on horses is available both offline and online and is completely legal. Besides this, betting on sports like online cricket betting is also legal both on land and online but Swiss punters are prohibited from using domestic sports betting websites. Naturally, the lottery is legal and played by the majority of the Swiss population. Online gambling is also legal but it comes with a twist. The twist is that the sites need to have a license in Switzerland.
Minimum Age for Legal Gambling in Switzerland
The minimum age that a person needs to have so they can engage in gambling activities is 18 years regardless if it's the lottery, sports betting or casinos. Land-based gambling establishments have varying rules meaning that some casinos might require a person to be older to enter a casino which is why these premises need to provide identity checks frequently. In addition, these premises are also prohibited to employ minors and will face severe legal punishments should they do so. The same rules go for online casinos and lotteries.
Gambling Laws for Gamblers and Operators in Switzerland
The Federal Act of Games of Chance and Casinos of 1998 is the primary law which determines the regulations under which all land-based gambling establishments will function as well as the legal repercussions that will follow should an operator falls short on them. For an operator to provide gambling services they need to obtain a license. Two types of casino licenses are available in Switzerland and this division is based on the distinction between terrestrial casinos and terrestrial casinos that provide online gaming services. Licenses for lotteries, small games, and sports betting also need to be obtained.
The two types of casino licenses are A-type and B-type casinos. The A-type casinos provide no limits in stakes of games and slot machines, connected jackpots and a maximum number of winnings. B-type casinos are usually casinos within a resort or a spa and have a limited number of table games, slot machines, and jackpots. A license lasts for 20 years, can be renewed and be extended for the offering of online games. The large-scale games, made up of lotteries, sports betting, and skill games executed automatically, online or intercantonial, are issued licenses by Comlot and the cantons decide the maximum number of licenses. In the case of the small games that aren't executed automatically, intercantonially or online, the licenses for their operation are granted by a competent cantonal authority.
In addition to these strict regulations, the gambling establishment on land and online are subject to tax. In particular, the casinos' gross gaming revenue is taxed where land-based gaming establishments get taxed with a rate from 40% to 80% of their gaming revenue, and online gaming is taxed with a rate which ranges from 20% to 80% of the revenue. When it comes to the players their winnings form games played on land or online are exempt from tax in certain cases. Winnings from online casino games, lotteries, sports betting and large-scale games that amount to CHF 1 million are exempt from tax. Winnings from small games that are licensed by the cantons are tax-free as well as lotteries or games of skill organized for sales promotions if the amount doesn't exceed CHF 1,000. Finally, winnings from respectable non-licensed games and foreign casinos are subject to tax.
Gambling Commissions for Switzerland
The strict rules and regulations by which all operators and gamblers must adhere to are provided by the Federal Gambling Act and are enforced by the states (cantons) and separate regulatory bodies. The Swiss Federal Gaming Board is responsible for the supervision of gambling activities and classifying into games of skill and games of chance. The Swiss Federal Council issues gambling licenses, determines the number of licenses issued and the duration of their validity. The Intercantonial Lottery and Betting Board supervise betting and lottery. As of 2006 this board has been functioning as the global licensing and supervising authority for all betting and lottery establishments on the territory of the country. The regulatory bodies along with the laws make sure all players have a fair gambling experience.
Gambling Games Legal Status in Switzerland :
Poker: – Online poker is illegal in Switzerland. And it is illegal to play on a poker site from Switzerland, but players from Switzerland are completely free to play poker online on foreign websites.
Bingo: – Online bingo operators are not eligible for a license in Switzerland, so online bingo is illegal in Switzerland. Swissloss, an online and licensed lottery provider, offers online bingo games. Swiss players are free to play on foreign online platforms.
Lottery: – The federal lottery is illegal in Switzerland, but individual canteens can establish local lotteries. Players are free to play on foreign online platforms.
Sports betting: – There are only two legal forms of betting legally proposed by the Canton Lottery. One is sports pool game Sporttip and other pari-mutuel betting on horse races in the French-speaking parts of the country. Both are also available online.