Malasia Gambling – Law, Legality & Games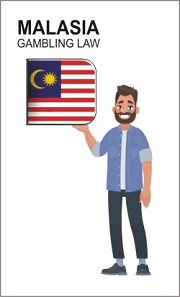 What was once considered as organized crime, today is one of the biggest legal money-maker in the world. The gambling industry has made over $400 billion in profits in 2019, according to the statistics. On a global scale, some of the most popular types of gambling are slots, sports betting, poker, and lottery. The one thing that all of them have in common is that they are cheap to play and offer tremendous prizes to some lucky winners.
When it comes to gambling, Malaysia is a country that has a unique system for this industry. Although this country is not in the shortlist of the greatest gambling nations worldwide, it surely holds its own when it comes to regulating the business. We are here to break down some of the things that people interest the most – what are the accepted gambling types, what is the minimum age, what are some of the laws, etc. But, all of that is irrelevant if the casino business is illegal. Since that is the most important question, we'll start with its legality.
Is Gambling Legal in Malaysia?
This topic includes two areas of gambling legality – gambling at land-based casinos and online gambling. These two types of gaming have different authorizations and their status is not equal. Land-based gambling is legal in Malaysia, but not for Muslims. Since Malaysia is a mostly Muslim country, that means that these types of activities are only available for non-Muslim residents and tourists.
The tricky thing is that there is only 1 casino in the country – the casino at Genting Highlands Resort. This resort is 40 kilometers away from Kuala Lumpur and you can reach it by car, or by two different cable cars. The casino opened its doors on January 1, 1965, and it has over 3,000 slot machines and 426 table games. It is opened 24/7, which means that players can enjoy their favorite games whenever they like. No players under the age of 21 are allowed to participate in any kind of activity at this casino. The age limit is significantly higher than the rate at countries like Australia, New Zealand, Canada, and the UK. While Genting Highlands Resort has the only casino in the country, there are numerous other small clubs with approximately 15 machines that allow Malaysian players to enjoy some games.
Online gambling, on the other hand, is forbidden by law, but it is still a grey area. Although the activity is considered illegal, the government struggles in regulating the industry and it fails to punish the guilty players and operators. This has proven to be a big loss for the country because the number of online casinos in the area keeps growing and their revenue is high. That is why some authorities think that it's time for a change. They think that by legalizing the online casinos and by handing out more licenses, Malaysia will receive a lot more money from taxes.
Today, online cricket betting has become equally popular as the bookmakers are doing their best to let users place bets precisely on it. With more personalized offers, enhanced bonus conditions, and growing cricket betting odds, cricket fans have become fond of online cricket betting
Our Recommended casino
Legal Status Games Wise

illegal, But Not Prosecuted

illegal, But Not Prosecuted

illegal, But Not Prosecuted

illegal, But Not Prosecuted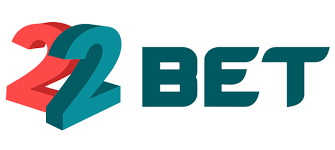 95 % PAYOUT
Live Chat 24/7
Gambling Types Accepted in Malaysia
Pretty much all gambling types are available at Genting Highlands Resort. Slot games, poker, baccarat, roulette, blackjack, and sports betting is available to all players who have a legal right to participate in this type of gaming. Since the resort is the only place where people can experience the world of gambling in its full potential, it is difficult to determine which gambling type is the most popular. Statistics have shown that the previously-mentioned small clubs usually have slot machines, and since Genting Highlands Resort has over 3,000 slots, we can say that those machines are the most popular by some logic. Lottery and horse racing on legal and physical tracks are also allowed, but it is under strict control. One interesting fact that came to our scope was that Malaysia is on the 10th spot of gambling revenue based on visitors in the world.
Minimum Age for Gambling in Malaysia
The minimum age to participate in gambling in Malaysia is 21. Because most of the country is Muslim, the age limit means nothing to them, because they are forbidden to play the games by some laws that we'll elaborate in the next topic. Penalties for not following the rules vary. People can be fined with a certain amount of money and they can even serve time in prison.
Gambling Laws for Gamblers and Operators in Malaysia
2 laws regulate gamblers and operators in Malaysia; the Betting Act of 1953 and the Sharia Law. The Betting Act is very short and simple. Even though it has a large simplicity, the language used in it makes it hard to go around it. This law states that every facility that incorporates gambling in any form must have an issued license. The Common Gaming Houses Act criminalizes everyone who operates a gambling facility and anyone who participates in it. The fines can be from 3,000 to 5,000 ringgits and jail-time.
The Sharia Law is applied to the Muslims in the country, who account for over 60% of the population. Non-Malays are not bound by it. Sharia forbids Muslims to participate in gambling activities. As far as laws for the operators, they need to have a license obtained by the country to operate legally. Due to the country's strict system, getting a license is close to impossible. This has proven to be a big problem because Malaysia is losing a big chunk of money on tax revenues. The number of illegal casinos is growing continuously and the only way to fight it is to hand out licenses, which they don't.
Gambling Commissions for Malaysia
The work of the only casino in Malaysia is under the regulation of the Ministry of Finance. The ministry is also responsible for handing out licenses. But, since the law changed in 2003, Malaysia's government ceased to issue licenses due to the fact that most of the population is Muslim and lives under the Sharia Law, which was explained in the previous topic.
Gambling Games Legal Status in Malaysia :
Poker: – Gambling is legal for non-Islamic residents in Malaysia. They can play poker in land-based establishments. It is illegal for Malaysian citizens to gamble, but if they decide to play in an online offshore casino, do not prosecute them. International casinos also welcome poker players from Malaysia.
Bingo: – Muslims are not allowed to play bingo in Malaysia due to Islamic law, but everyone else can legally enjoy bingo. Players can also enjoy bingo at offshore casinos and will not be prosecuted.
Lottery: – Lottery is handed over to state monopoly. The most popular online lottery app is Magnum 4D in Malaysia. Where gambling is legal, there is a national lottery. Players are not prosecuted if they are played on Offshore Online Casino.
Sports betting: – Sports Betting in Malaysia is legal, and operator need proper licenses to operate Sports Betting in Malaysia. But Muslims Citizens are not allowed to involve Sports Betting due to Islamic Laws.