India and its Love for Cricket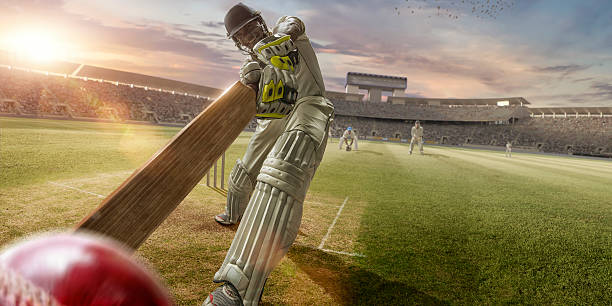 While football may be the most popular sport in most countries around the world, that is not the case in India. In this country, the most-watched and most popular sport may surprise many people. According to viewership and stadium attendance, cricket is by far the most popular sport here.
Since this sport is adored by millions of fans in this country, we wanted to give it a bit of attention and share a few cricket betting tips when it comes to the influence that it has the domestic league, and its national team. Let's begin.
Influence over Other Industries
Like we mentioned, millions of people tune in every week to watch their favourite teams compete. They are also more than willing to place bets on the online cricket betting. In fact, many people are also enjoying the fantasy cricket league.
Since game providers are well-aware of this fact, they decided to make the games a bit more exciting and fun by making themes based on many popular cricket teams and players. The most commonly cricket-themed games are slots. Online casinos have tons of great features such as great bonuses, hundreds of quality games to choose from, numerous accepted payment methods, anonymity, security, 24/7 availability, and they can be accessed from any device. Furthermore, thanks to their availability and optimization for both mobile and desktop use, you can choose whether you want to play these games at the comfort of your home or on-the-go.
Indian Premier League
India's domestic cricket league is called the Indian Premier League (IPL). This league is by far the most popular cricket league in the world and it is among the most-watched cricket tournaments. The league's format is Twenty20 and it consists of 8 teams which represent 8 different cities or states in India.
Even though the IPL was established less than 15 years ago, thanks to its quality and competition, it managed to shoot its way to the top and become the most popular cricket league. The current champions are the Mumbai Indians and they are also the most successful team with 4 titles.
The National Team
India's men's national team or simply known as Team India is one of the most successful teams in the world. It acquired its test status in 1932 and the rest is history. Currently, they are ranked third in Tests, second in ODIs and third in T20Is by the ICC. The team's captain is ViratKohli. Throughout their history, Team India has managed to win the ICC Cricket World Cup 2 times – in 1983 and 2011. It is also worth to mention that they will host the 2023 World Cup and are considered as the favourites to win it.
Other achievements include 1 trophy in the ICC T20 World Cup (they will be hosts in 2021 as well), 2 trophies in the ICC Champions Trophy in 2002 and 2013, as well as total domination in the Asia Cup with 7 trophies (1984, 1988, 1990/91, 1995, 2010, 2016, and 2018).