Vivek Rajkumar Is the Richest Poker Player from India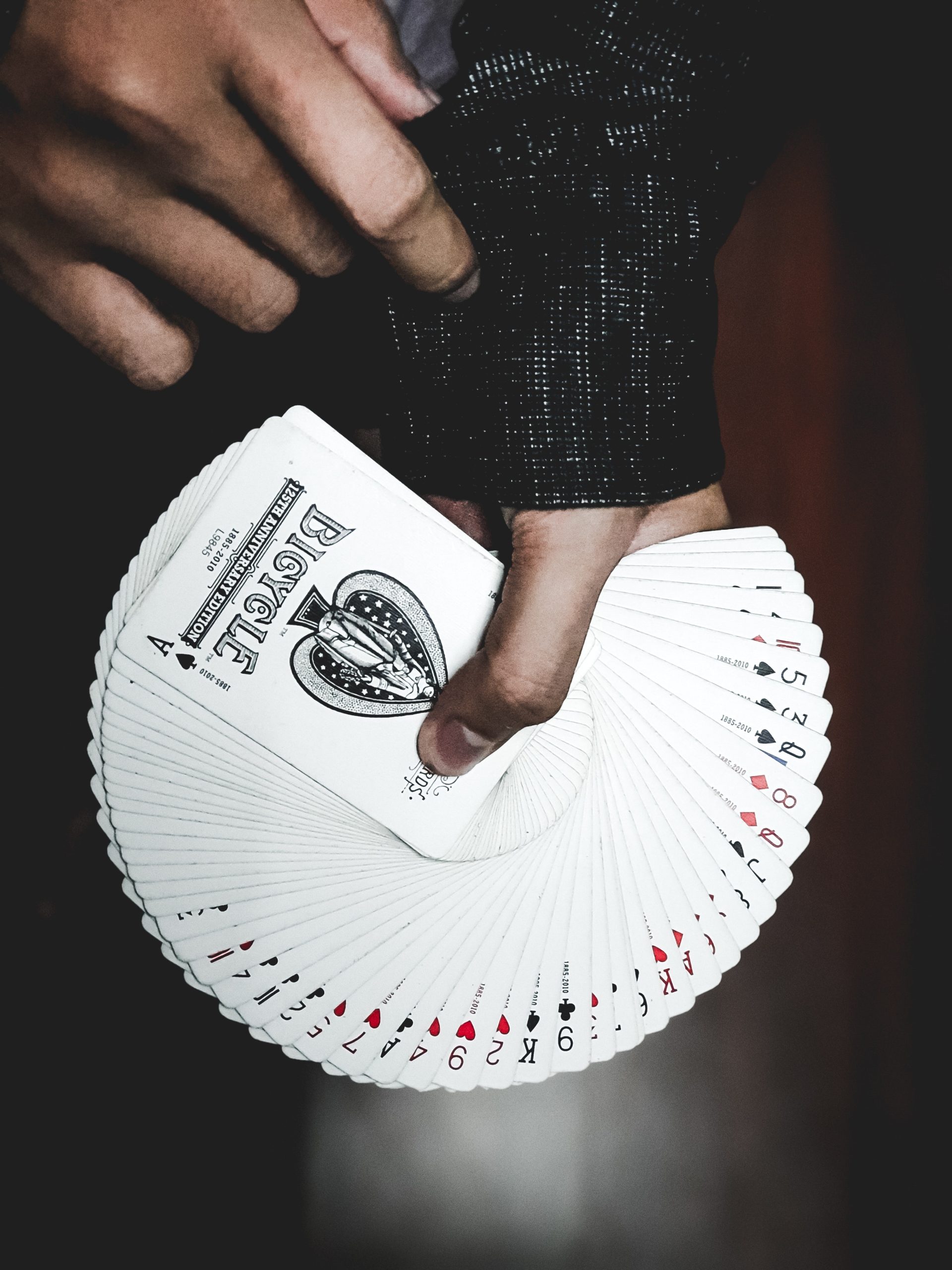 Although games of chance are technically illegal in India, poker had been a subject of numerous debates, as many recognize it as a game of skill first and foremost. One thing is certain — there's a growing poker community in India, and many of these players are getting quite serious about the game.
Vivek Rajkumar is an India-born poker professional who is officially the wealthiest poker player from this country, with a total of $8.08 million in live earnings.
Many poker players around the globe start their poker career by playing with their friends first. Then, they start to explore poker further by claiming a coupon code,
After they learn the basics and win a couple of online tournaments from play poker online, they start playing live tournaments, including the big ones such as the World Series of Poker, and more.
The path which Rajkumar took in his journey was pretty similar to this one.
How Rajkumar Started His Poker Career
Although he was born in India, he is not currently living there. In fact, he grew up in the cities of Singapore and Seattle and is basically considered an Indian-American. Being interested in computers, he graduated from the University of Washington, earning a degree in Computer Engineering in the process.
After completing his studies in 2005, he soon found a job at Microsoft, where he spent about one year.
However, it seems that Rajkumar had other plans for himself, as he fell in love with poker, quitting his job to fully commit to this passion of his.
His earliest poker games were with his friends. They played $1 games back in the day. It was the time when Chris Moneymaker won the first televised WSOP Main Event, inspiring thousands of people around the globe to take up a new hobby — poker.
He wanted to explore the game further and decided to join best online poker website where he learned all the necessary skills, turning into a professional at the age of 21. In fact, it was at that time that he decided to start his first live circuit. He was confident enough that he had enough experience from online play and switched to live tournaments.
His First Big Win in Poker
What is a big win in poker? Some claim it's a four-figure score; others only accept five-figure scores. However, many players agree that anything with six figures is definitely a big win in this game, regardless of the stakes.
The first six-figure score for Rajkumar happened back in 2008 when he won a total of $113,425 in the LA Poker Classic in Los Angeles. It was a No-Limit Hold 'em event that required the buy-in of $1,000. What's more important is that he managed to win that event, topping the field of 167 entries, and claiming the biggest share of the prize pool, which was $404,975.
Rajkumar's First Seven-Figure Score
The year 2008 was pretty successful for the player from India. Just a couple of months after the Los Angeles event, he took part in the 2008 Borgata Poker Open in Atlantic City.
This time, the buy-in required for the event was a bit higher, as players were required to pay $9,600 + 400 to take part in this World Poker Tour event. This investment turned out to be pretty good, as Rajkumar managed to win the first prize once again. This time, he won a total of $1,424,500.
It was a much more difficult thing to achieve, as a total of 516 entries were recorded. Rajkumar faced a player named Sang Gu Kim in the heads-up play. However, the South Korean had to settle for second place and the consolation prize of $750,000.
The Biggest Score from Live Tournaments
According to his Hendon Mob page, Rajkumar didn't take part in tournaments a lot after 2015. In fact, his official Wikipedia page states that he has retired from poker.
Yet, it seems that his biggest cash ever from a live poker tournament came in 2019 when he took part in the £1,050,000 No-Limit Hold 'em that was part of the Triton Poker Super High Roller Series. It was a charity event, as the £50,000 of every buy-in was donated.
Rajkumar ended up fifth and won a total of £3,000,000, which is his biggest score so far. He got an opportunity to play against some of the biggest names in poker in this tournament, including Bryn Kenney, Dan Smith, Stephen Chidwick, and more.
What Does Rajkumar Do Now?
Rajkumar's Hendon Mob profile doesn't contain any info about tournaments after that. Therefore, it's possible that he just returned to poker for this one charity event, and does not plan to return to tournament poker.
Instead, Rajkumar is all about investing in projects that are related to his interests, such as hard technology, sports betting, gaming, social media, and more. In fact, some of his public investments include projects such as Metric Gaming, MSI, and Compose Labs.
Rajkumar currently resides in the US. However, his residence is not officially confirmed. According to his Wiki page, he lives in Santa Monica, Calif.
On the other hand, Hendon Mob lists Seattle as his home. Regardless of that, he represented his country of India in poker and is No. 1 on India's All-Time Money List.
It will take a long time before someone breaks his record in live earnings. The second-place player is Nipun Java, who earned a total of $2.72 million, and he is followed by Aditya Agarwal, who earned a total of $1,135,998 in live tournaments.
Will there be a player from India who will manage to break the record set by Rajkumar? Poker is growing popular in this Asian country, and there are a lot of very talented people in it with untapped potential for poker.